Himachal Pradesh has been the favorite destination for travelers and mountain lovers. Many of us think of snowfall whenever the name of this state is taken.
It is known for its immense natural beauty and awesome climatic condition. Being a hill state many parts of this state remains covered in snow during winters and attract a lot of tourists.
List of Weekend Trips Under ₹ 5000 in Himachal Pradesh
Are you one of them who is planning a trip to this snow land but is not sure about the budget? Himachal is full of budget places where you can enjoy the journey without creating a hole in your pocket! These trips can be done even on the weekends so it doesn't need to be applied for extra holidays.
If planned wisely these destinations or activities in Himachal can be enjoyed just under a budget of INR 5,000 bucks! You need not cancel your trips anymore, just read out about all these places and tell everyone that your next trip is surely in Himachal. Below we have mentioned all destination trips under INR 5,000 in Himachal Pradesh.
Shimla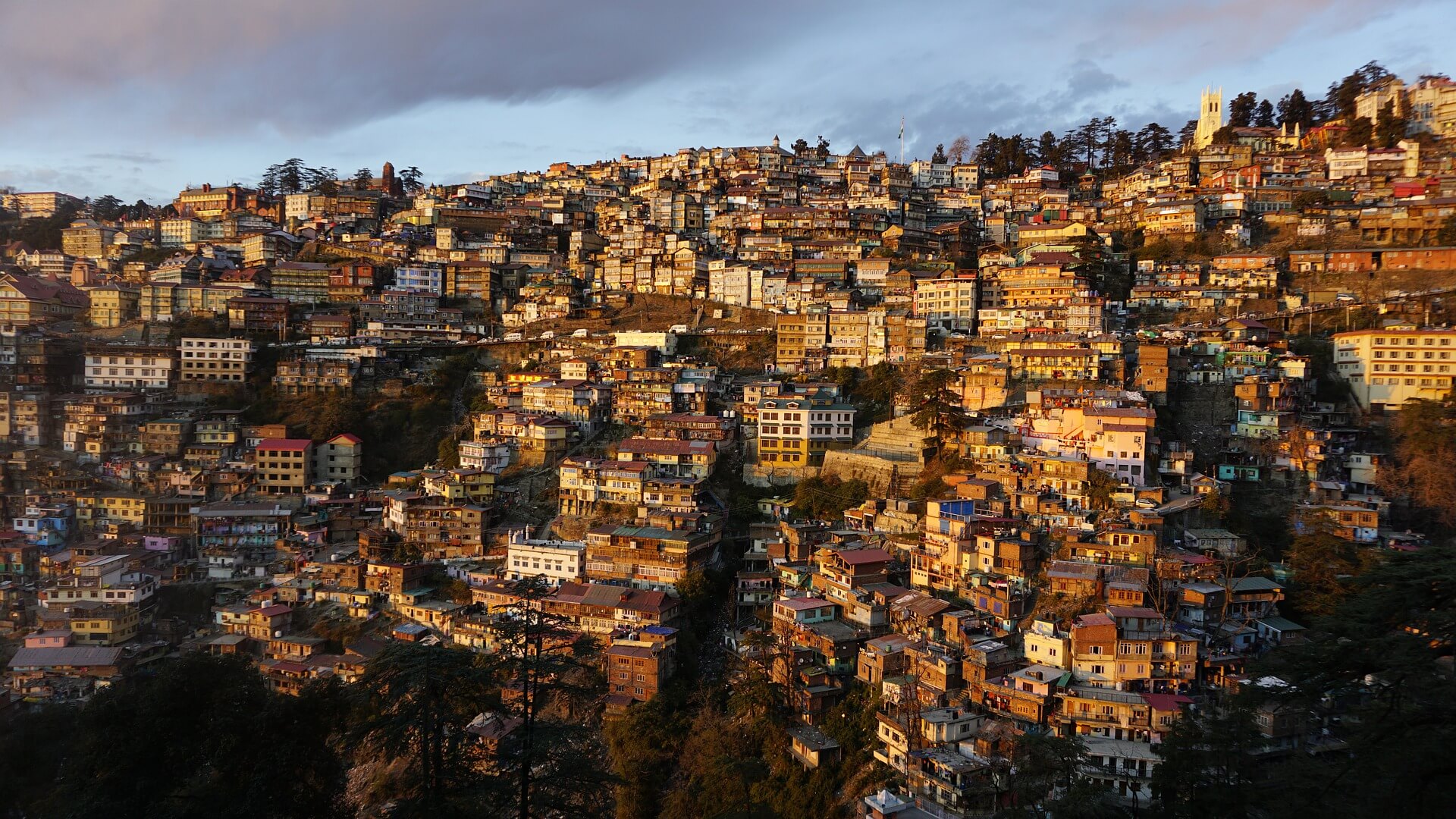 The capital city of Himachal Pradesh, Shimla which is also known as the ' The Queen of Hills' is just 120 km away from the Union Territory, Chandigarh. It just takes 3-4 hours from Chandigarh and 7-8 hours from New Delhi to reach here.
With its beauty, Shimla is attracting millions of visitors from all over the world. This former summer capital of British India is known for its natural beauty and fascinating colonial history.
The main town of Shimla has 6-7 tourists spots that can be comfortably covered in a weekend if you want to. The Ridge of Shimla is the main tourist attraction with the majestic Christ Church that was built in 1857 by Britishers.
Lakkar bazaar just 5 minutes walk from here. Jakhu temple can be covered the same day, you can either trek up the hill or opt for vehicles which takes you directly to Jakhu Temple gate.
A must visit the place is Indian Institute of Advanced Study which was the Viceregal Lodge and made for Lord Dufferin. It has many historical events attached to it which you can explore when you visit.
There is also an Annandale Museum near to it. There are some temples also which people believe to be of great significance such as Tara Devi Mandir. All this can be covered the second day. A two day trip to the most famous hill station in India is the best plan you can make.
Camping in Kasol
Kasol, which is also known as 'Mini Israel' is a favorite hippie destination of India. If you are a party freak then a weekend trip to this place will make you feel fresh for a long time.
This place is just a night away from New Delhi and Chandigarh. Kasol is placed in the lap of beautiful Parvati valley. Camp under the stars at the riverside. This place is a treat to the mind and soul and is at the top of everyone's checklist for trekking in North India which takes you through beautiful villages.
There are many cafes around Kasol which one must visit. Music and Hash are in the air of Kasol. You can visit the famous Manikaran Gurudwara which has a Hot Sulphur spring.
A trek to nearby villages of Tosh, Kalga, Kheerganga or Pulga is also refreshing. A chilling party of two days is enough to give you a revitalizing feel.
Trek to Prashar Lake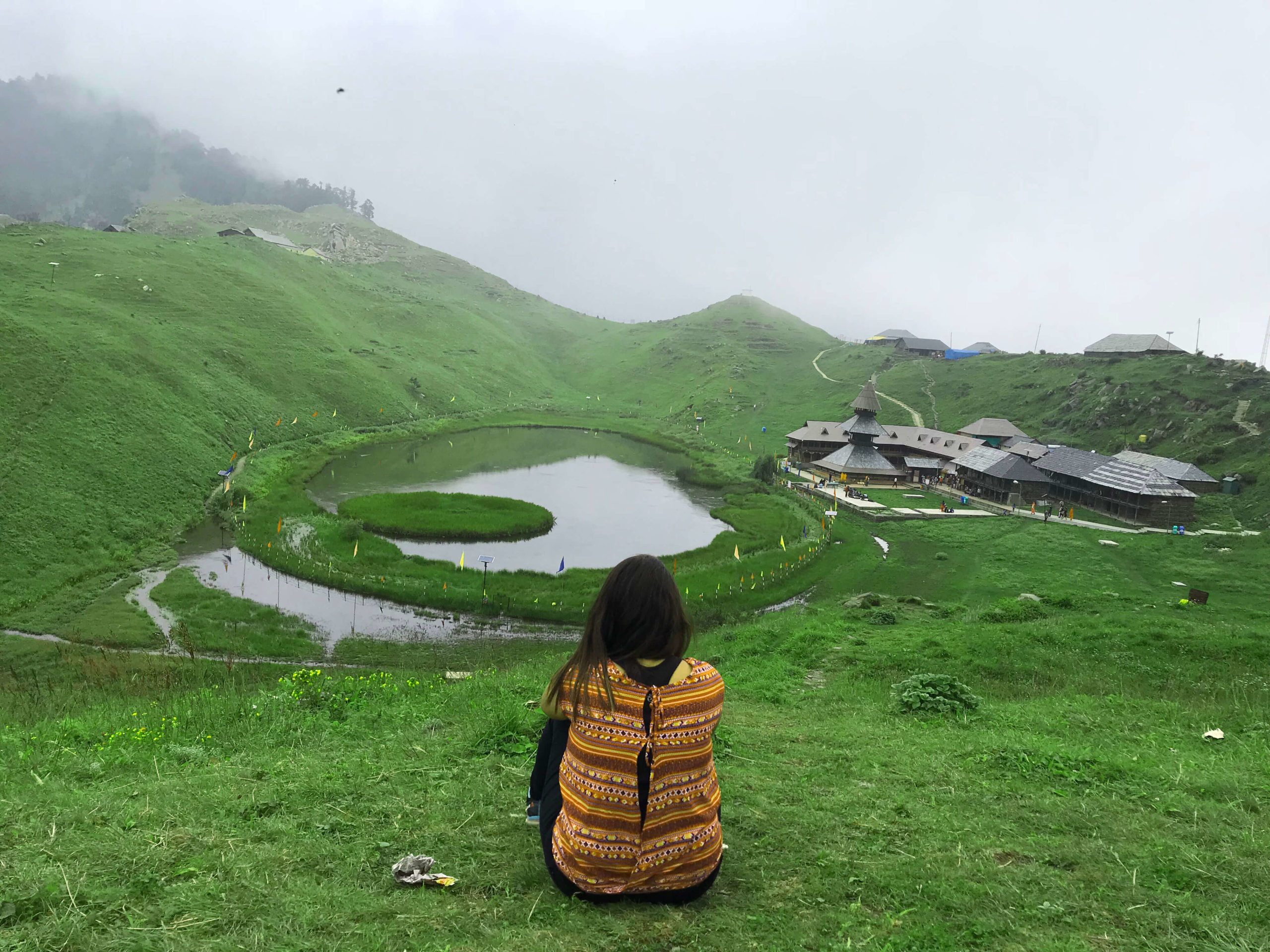 One of the most beautiful lake in the Himalayas, Prashar lake is situated at an altitude of 2,730 m and is just 49 km distanced from district Mandi of Himachal Pradesh. It can be reached from New Delhi and Chandiagrh in a night.
You have to trek for 7-8 km which can be done in 4-5 hours. The trek is easy and sometimes moderately difficult. You can start in the morning itself so you can reach there by the late afternoon and witness the magical sunset. Staying there in tents under the stars after the whole day of trekking is something worth doing this trek! One can also reach here by road with his own convince and even HRTC services are also available for Prashar Lake with a fix timing. In between you will find a beautiful campus of Indian Institute of Technology, Mandi which is situated in Kamand.
It is easily accessible and an ideal destination to spend your weekend. Its beauty is not only natural but also it has some hidden secrets! The old temple is devoted to sage Prashar and beautifully constructed with ancient art.
It is said that Bansen the king of Mandi built this temple in the 13th century in Pagoda style. This temple is made of only one Deodar tree. The riveting "Himachali" architecture of this temple blends perfectly with the beauty of the landscape! Also check out our Prashar Lake Trekking Package.
Paragliding at Bir Billing
Bir is a village located in the west of Joginder Nagar Valley in the state of Himachal Pradesh in northern India. It is a famous hotspot for ecotourism, spiritual studies and meditation.
If you are a person who likes to have adventure and thrill, then Bir is the perfect place for you. You can reach here via Dharamshala, which is a night journey away from New Delhi. Bir is just an hour ride from Dharamshala.
Billing is the site from where flights are taken. The Bir-Billing area is a popular site for para glider pilots for both Indian and other visitors from all over the world. The place host many national and international competitions and events.
This is the place where India's first Paragliding World Cup (2015) was held! The paragliding launch site is in the meadow at Billing (14 km north of Bir), at an elevation of 2,400 meters, while the landing site and most tourist accommodations are in the village of Chowgan is on the southern edge of Bir.
People here are mostly Buddhist so one can find Monasteries and religious things related to Buddhism. Check out the amazing photos of the place, you wouldn't be able to resist the charm! It is a lifetime experience for one should never miss such an opportunity! Also check out Paragliding in Bir Billing Package.
Triund Trek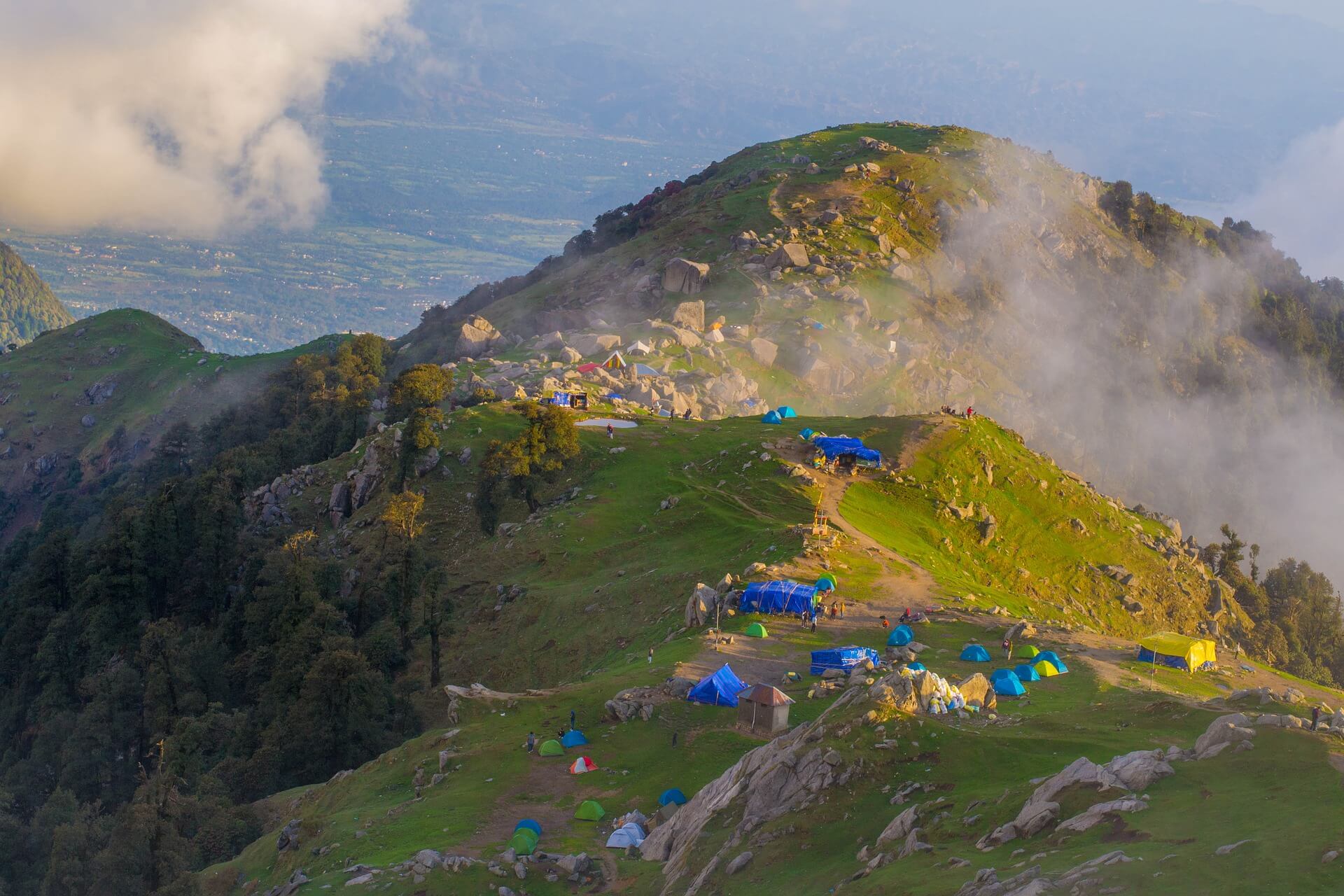 Triund is one of the most popular trekking destinations with mesmerizing views of lush valleys and clear skies. It is the perfect trekking route for nature lovers.
Triund is in Dharamshala which can be reached by New Delhi and Chandigarh in a night. It is a day trek starting from From Galu Devi Temple there is an unambiguous byway which goes through a beautiful forest of oak and deodar trees.
Trek is fairly easy for the first five kilometers but the last one kilometer may demands a bit of toiling, the last one kilometer is popularly recognized as the "22 curves" as it has 22 tiring curves before you eventually reach Triund.
Along the way, there are many small chai shops where one can refresh during the hike. The view of mountains covered in snow and the morning sun rays emerging from them is a sight to behold.
Camping under the stars and chilling weather is an adventure itself. The place has its glory in every season like at the times of monsoon, you will feel like floating in the clouds. Also check out our Triund Trek Package.
Exotic Manali Sightseeing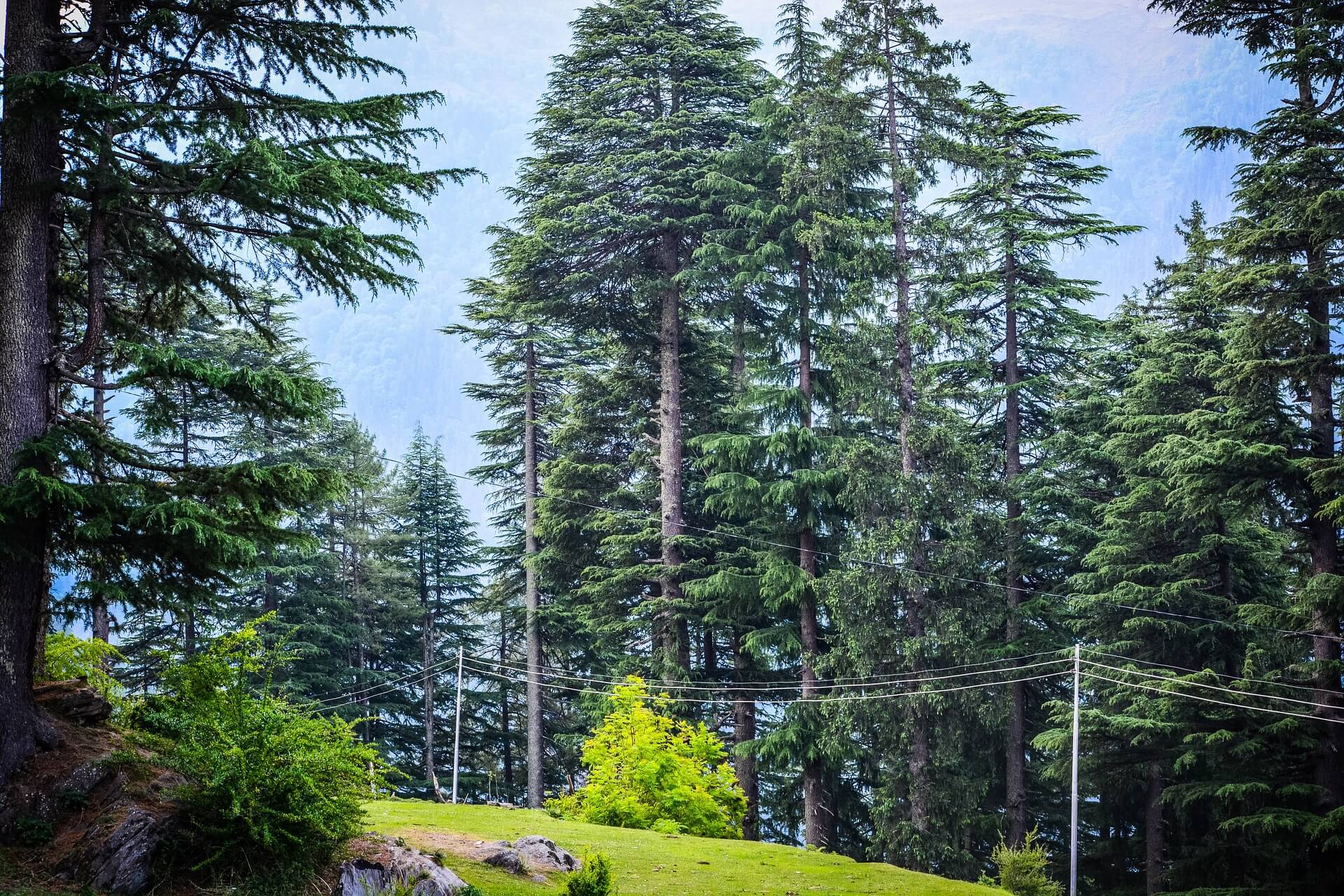 Manali is a popular hill station in Himachal that every mountain lover wants to visit. A two days sightseeing trip to Manali is the perfect weekend gateway with your friends and family.
A night journey from New Delhi and Chandigarh will take you to this beautiful place. There are many places in and around Manali that you can cover in a couple of days.
Manali mall road is the main space of this hill station where you find a lot of shopping options and famous cafes. There is Solang valley which is the adventure hub. You can go Skiing, Zorbing and Paragliding there.
There are temples like Vashist Temple, Raghunath Temple, Hadimba Temple and Manu Temple. If you are an adventure freak you can also head on to Bhrigu Lake Trek, Hampta Pass Trek, Beas Kund Trek and Jogini Falls Trek. There are many options in beautiful Parvati Valley which lies in Kullu region.
Chail Sightseeing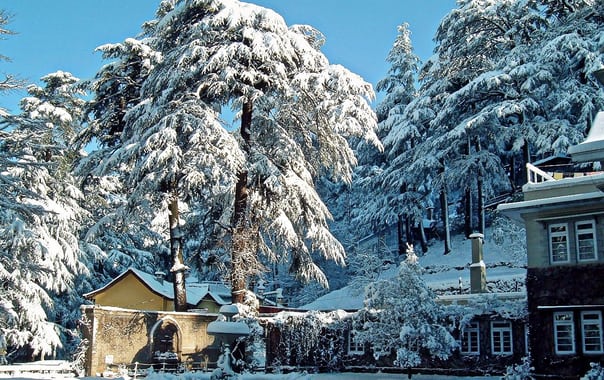 Chail is the best weekend gateway for those living in and around Chandigarh. Especially in summers when the heat is unpleasant, a weekend trip to Chail is a perfect refreshment.
It is just at a distance of 110 km from Chandigarh and can be reached in less than 4 hours. The sunset point from Kali Ka Tibba is the main attraction which gives you the best sunset view. There is an ancient Maharaja Place in Chail where you can have a romantic stroll with your loved one.
Chail Cricket ground is quite famous as it is located at 2,444 meters above sea level that makes it the Highest Cricket Ground in the World. It was established in 1893 by  Bhupinder Singh Maharaja of Patiala who owned a summer-retreat in  Chail , that time the ground was developed.
The ground is surrounded by forest and is used as the school playground by Chail Military School. Chail is wrapped by thick forests, snow-covered hilly peaks and has been blessed with a serene atmosphere.
One night & two days excursion to Chail for the pleasant weather and adventurous feeling makes Chail a must-visit weekend destination.
Camping at Barot Valley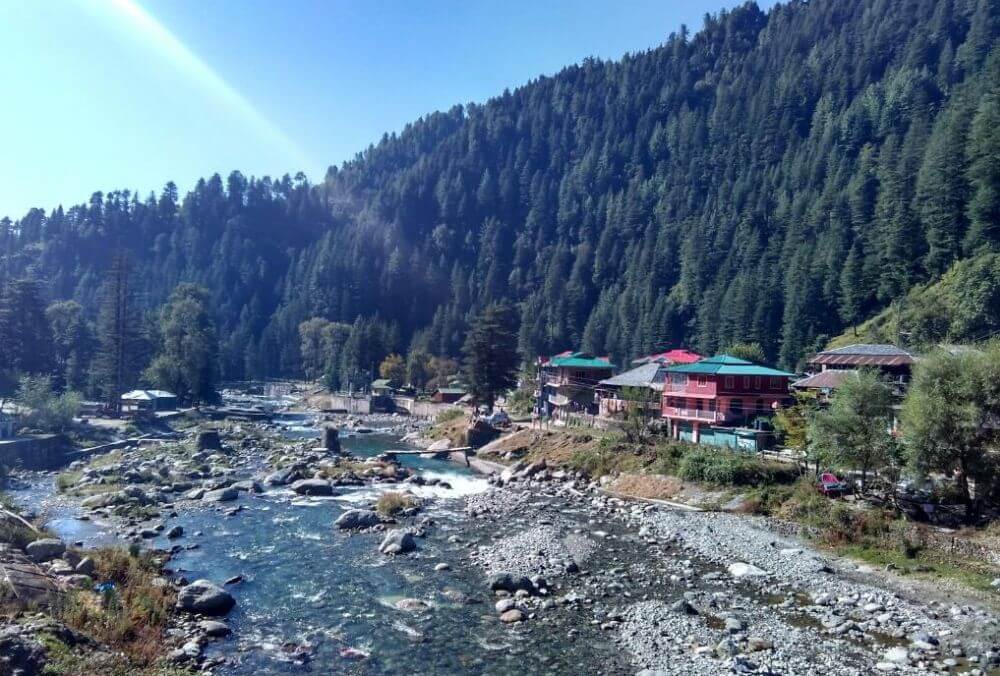 This place is becoming more and more popular with its beauty with time. Barot valley is situated in the Mandi district at an altitude of 6,000 feet above sea level.
Buses to this place are easily available from Delhi and Chandigarh. The nearest airport is Bhuntar and nearest Railway station is Joginder Nagar. The weather here is always pleasant, neither too hot nor too cold.
It is situated near the Uhl river giving camping and fishing an upper hand for backpackers. Surrounded by tall oak and deodar trees, you can also trek to the nearby places. The night here is more beautiful than the day.
The whole sky is covered by billions of stars with a bonfire make is a magical frame! A weekend excursion to this place will provide you with a never forgetting experience!
Live in an igloo at Sethan, Manali!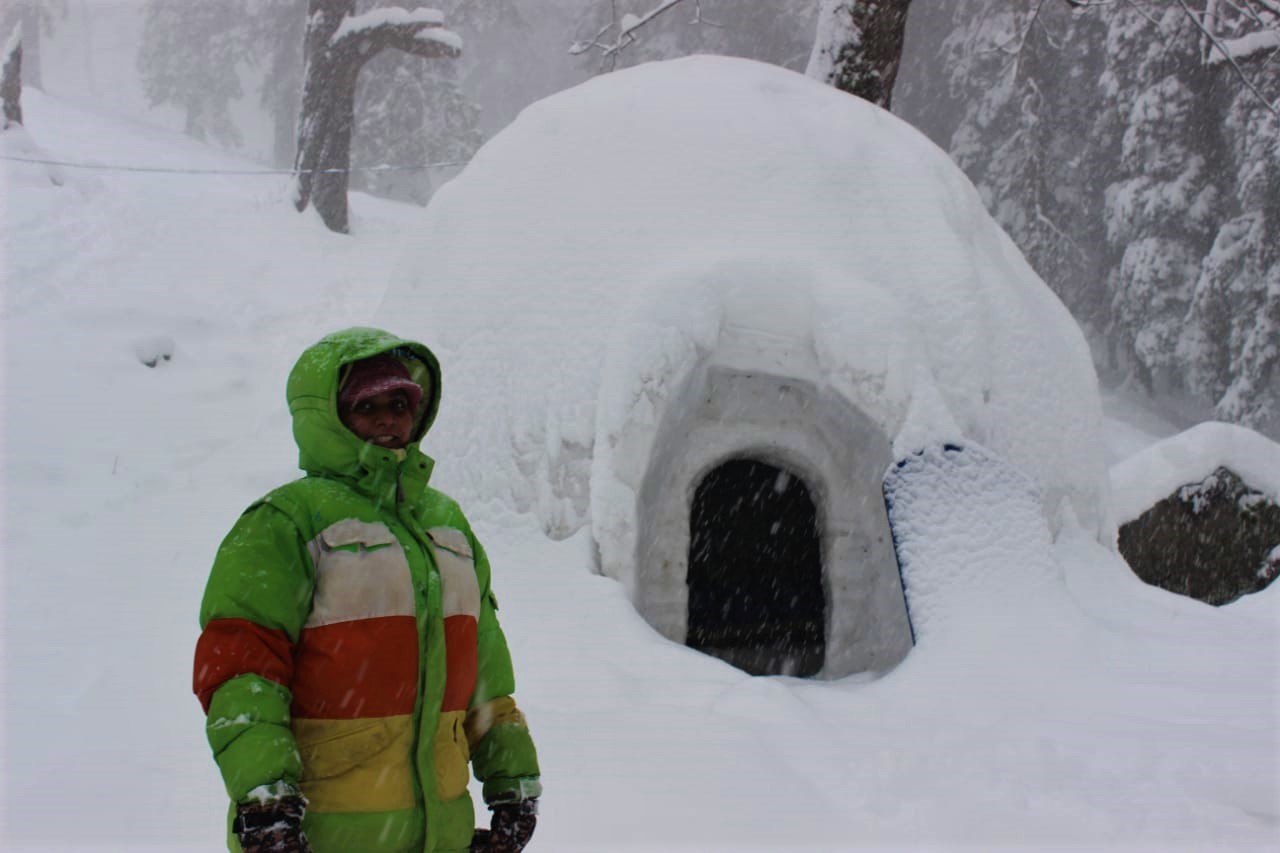 Everyone loves snowfall but living in the snow made Igloo is an experience of another world. You can experience it in the Sethan village of Manali.
Sethan village remains covered in thick snow for a long time and during the winters, it becomes an ideal adventure valley. This place is just 15 km from the main Manali. It offers igloo stay and many other snow activities.
Stay in an igloo with the glowing light of a candle. The temperature inside the igloo is warmer than the outside weather. They provide proper arrangement. A bonfire and stars filled sky adds on to its beauty.
You can also make your own igloo or go on for a winter ride. Make a snowman and go skiing. A weekend full of snow can be witnessed right here!
Dharamshala and Mcleodganj
One of the most beautiful hill stations in Himachal is Dharamshala and it offers great sightseeing places around it. The place is known for its various attractions including the residence of the 14th Dalai Lama.
The place is one of the most frequented spots in Dharamshala and is famous for its Tibetan Culture, Handicrafts and Temples. There are various options available for tourists. Monasteries, temples, trekking places and splendid waterfalls like Bhagsu Waterfall, it has a total trip package.
The High snow clad Dhauladhar ranges form a magnificent backdrop to the hill resort of Dharamsala. Mcleodganj is just half an hour drive away and is a gorgeous hill station.
You can also opt for Paragliding here. Khajjiar which is Mini Switzerland is just a four-hour drive away. You will get here the most beautiful grasslands and adventurous activities. A two day trip to these twin hill station will provide you with the best of Himalayan grassland beauty.
Have you decided on your favourite destination now? Add as many places as you want in your bucket list and start making small savings for these weekend destinations.
These mind-blowing places can add hundreds of pictures and thousands of likes on them. And yes, Himachal has a habit of making people fell in love with it, so beware!
We hope you love these trips under 5000 in Himachal, so take out some free time from your hustle life and visit our wonderful Himachal.