Spiti is a land away from the hustle-bustle of the world. Spiti means 'mid-land' which is the land between India and Tibet. It is situated in the Northern State of Himachal Pradesh in India. Many people were not aware of it a decade ago but because of the increase in people travelling to this part of India, it has now gained popularity. Travellers discovered this place and found it very attractive. It is also called as Mini Ladakh because of its geographical features which are exactly like Ladakh.
It is a cold desert and has many interesting sites and places to visit. The height or altitude of Spiti is 4,270 m above the sea level. Because of this, the population of this region is very less. Spiti has ancient Buddhist monasteries, some mesmerizing locations and also a lot of adventure!
Are you planning a trip to Spiti or have been curious about knowing this place? When traversing tour place like Spiti it is imperative to know about its bits and corner. A trip to Spiti is a long one, and the planning must be done efficiently. Read this blog to know how to plan a trip to Spiti Valley and check out things to explore in Spiti.
How to Plan a Trip to Spiti Valley: Detailed Planning
Here's a detailed plan of Spiti Valley will help you to know more about this place and will surely arise a lot of curiosity in you to visit it soon.
How to reach Spiti Valley?
One can reach Spiti Valley throughout the year via Kinnaur from Shimla route. This route is a bit difficult. The tourist who is not from India needs an inner line permit to enter Spiti via Kinnaur. In the summers, the route through Rohtang Pass opens and Spiti can be reached via Manali.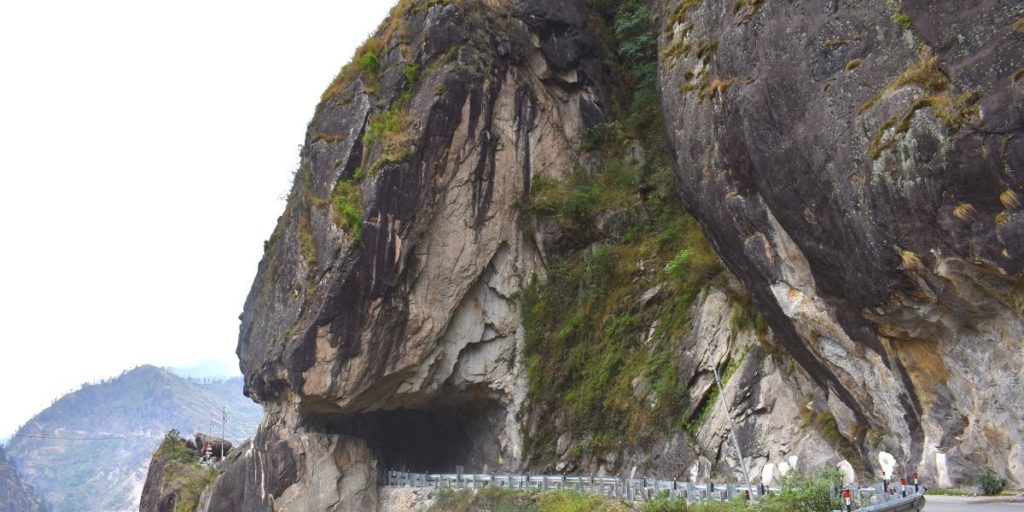 Spiti is around 800 kilometres away from New Delhi. If you are coming by air, the nearest airport is at Bhuntar(Kullu).
Manali is 200 km away from district headquarter Kaza. If one wants to come by train the nearest station is Shimla. The most convenient route is by road. It is well connected by road to all the adjoining cities of Himachal and neighbouring states. It is difficult to cover from New Delhi to Kaza in one day as it becomes a bit hectic. You have to to take a stop at Kinnaur or Manali whichever route you follow.
The climate of Spiti Valley
The climate of Spiti is cold most of the time. Spiti receives heavy snowfall during the winters and remains cut off from the outside world for almost 5 months a year. The snow starts melting after the month of March and Spiti remains open till October. The temperature in Spiti lies between 15 degrees to -20 degrees.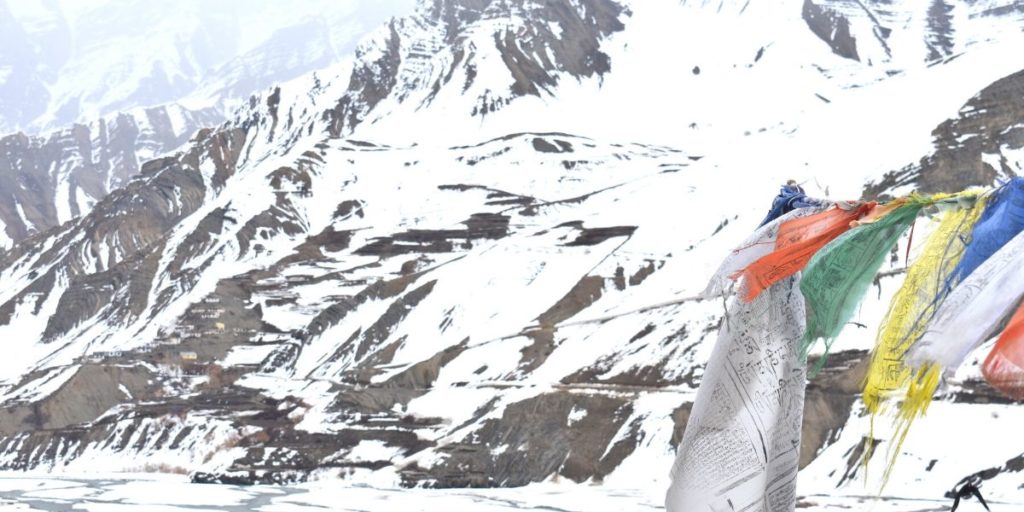 One should plan their Spiti trip keeping this thing in mind that even if you go in summers the temperature at night drops to around 5 degrees. Winters in Spiti can be really hard. The winter season lies between November to March in which the entire region remains isolated from the rest of the world. During these months the valley is covered in a thick layer of snow temperature can drop as low as -25 degrees at some places.
Due to heavy snowfall, most of the routes are blocked but some daredevils still try to visit Spiti in this season from the Kinnaur route. Most of the hotels and homestays remain closed at this time because of no tourists. The entire Valley is covered in white snow, which looks like white heaven. If you still wish to go there at this time, one must be prepared of the difficulties from the extreme weather. We have some special packages for Winter Spiti Expedtion Trips.
Best time to visit Spiti Valley
The best time to visit Spiti Valley is between the month of April to September. Winters are really harsh in Spiti. After the month of March, the snow starts melting and this is the time when the valley receives a great number of tourists in summer. The days are sunny and warm and a pleasant wind is always blowing.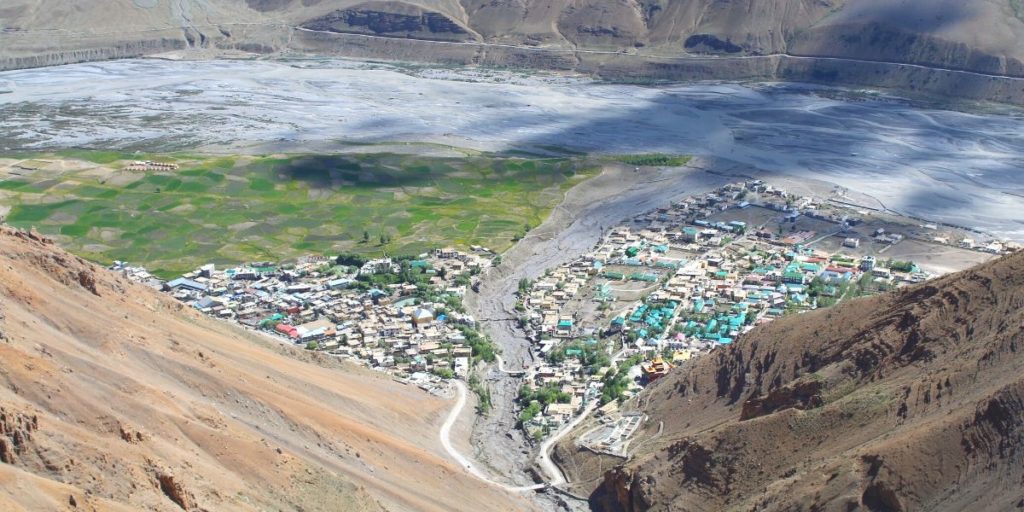 There are many carnivals and festivals which are held in the valley during this season which adds on to the charm of tripping to Spiti. Even in monsoon, there is no rainfall in the region because of its strategic location, it is very rare to find rain happening in the valley.
Difficulties in Spiti Valley
When travelling to location like Spiti one has to keep in mind some kinds of difficulties which one may come across. The most common is acclimatization. People who don't live in hilly areas feel altitude sickness because of the high altitude of the valley. Special care must be taken to avoid this you should take a halt at places to acclimatize before heading directly to high altitude places.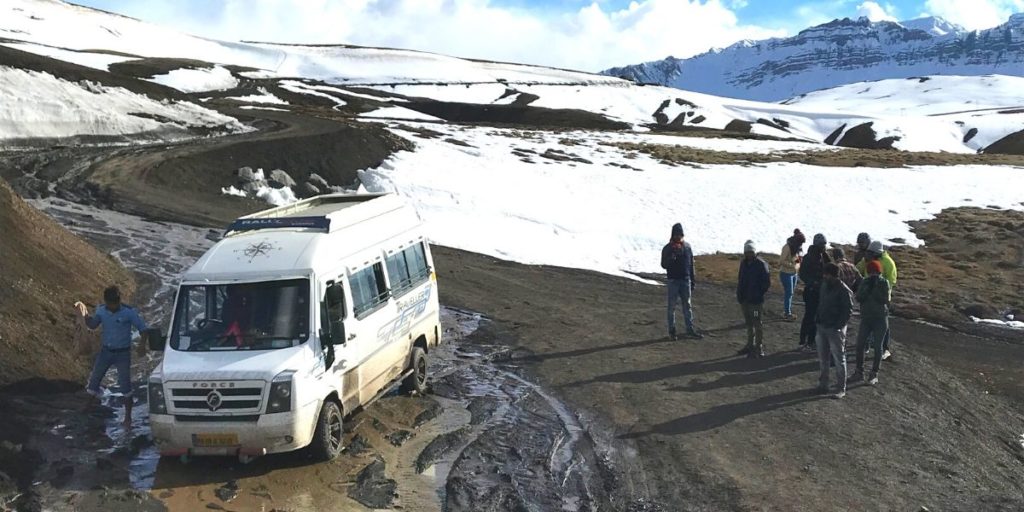 Another mistake one can make is by not planning this trip appropriately. If you are someone who travels frequently and thinks that you might ace this trip without planning then you are mistaken.
Spiti is a place where facilities are very rare and one needs to search for every little thing. It's good to contact some travel agencies or your friends who have been there for proper knowledge. Also, you might get a problem on the road during the monsoon season which you must be prepared off.
Places to visit in Spiti Valley
Spiti Valley is full of surprises and sites one can visit. This cold desert is home too many Buddhist monasteries, high altitude villages, some of the highest passes in the world and a great National park. Some of the common villages of Spiti Valley are:
Dhankar
Dhankar village was once the capital of Spiti. It is located at an altitude of 3,890 m above the sea level. What makes this village very attractive is the ancient Dhankar Monastery which is situated on a cliff face. There is also Dhankar Lake which is an adventurous trail away from the monastery.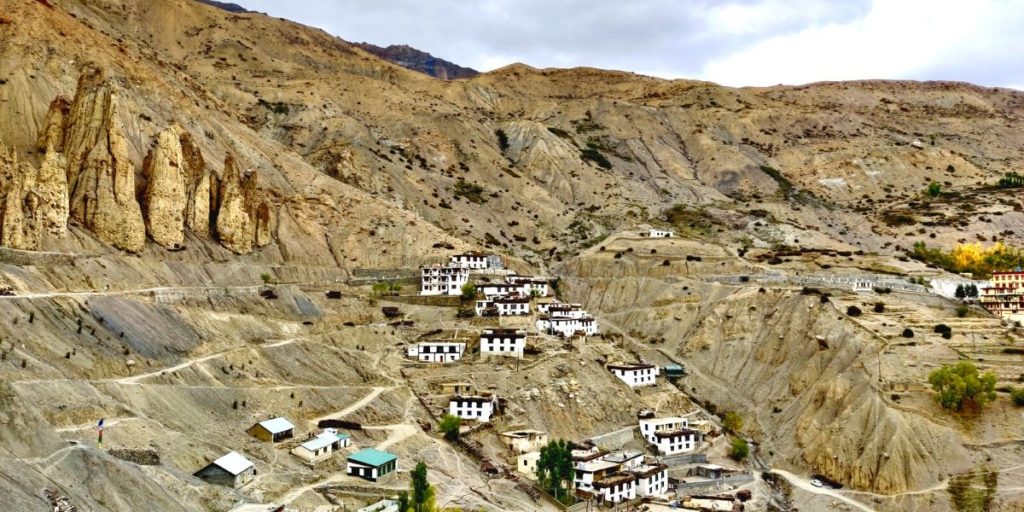 Komic
Komic village is the World's Highest Village that is connected with a motorable road. It is located at an altitude of 4,587 metres and has very less population. There is a board by the Public Work Department which states Komic as 'The Highest Village in the World connected with Motorable Road' and tourist love to get clicked with this board.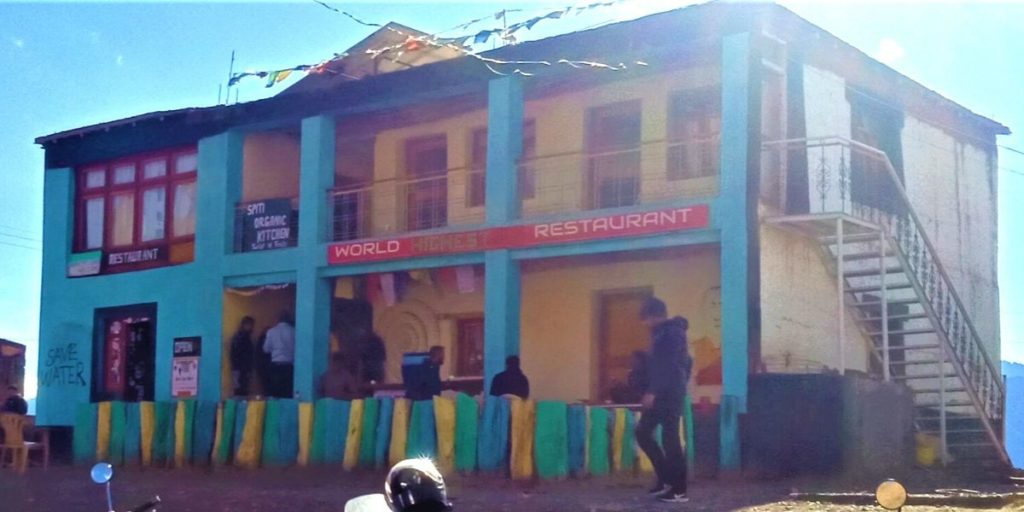 Langza
This village is also called as Fossil village. It is famous especially for two things, the first one is a mesmerizing colourful statue of Lord Buddha presiding over the village and the other is the ancient fossils you get to see at Langza.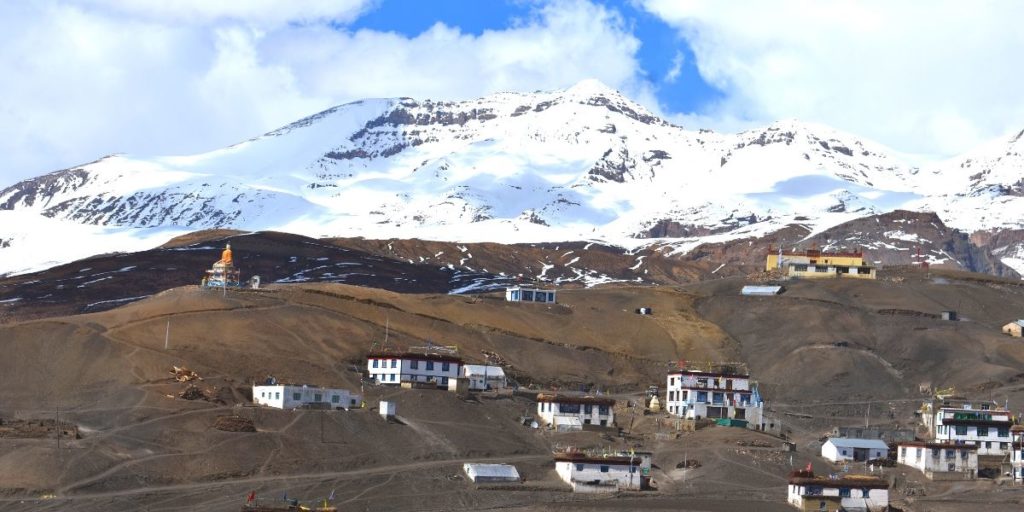 Hikkim
Hikkim village is the home to World's Highest Post Office. Its pin code is 172114 tourist visiting this post office send letters to themselves as well as the family as a souvenir visiting this village.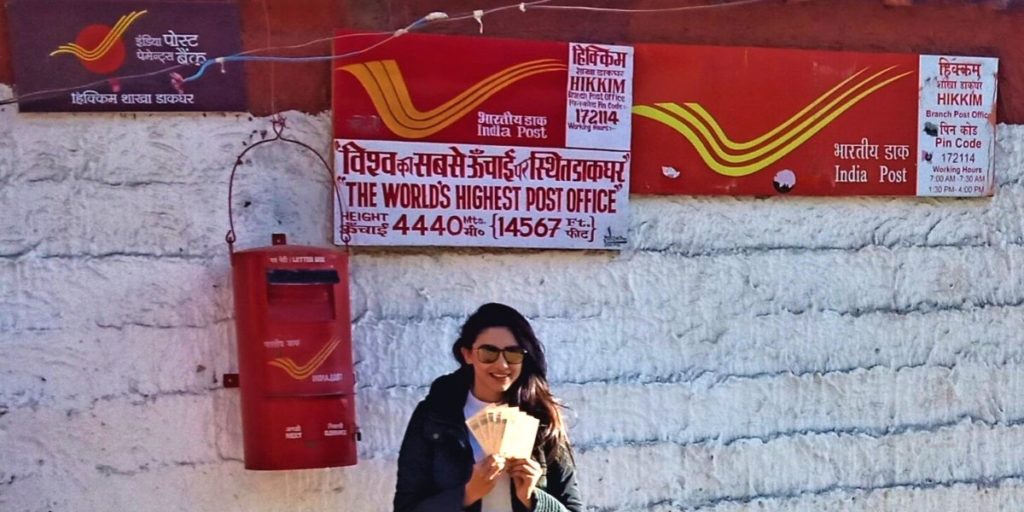 Gue
Gue village is an attractive site not only to the Indians but also to the foreigners and scientists around the world. It has a 500 year old Mummy which is the only sitting in the world. This Mummy is kept in a glass block which is placed in a room of this remote village. This Mummy has various stories about it which one becomes curious about knowing.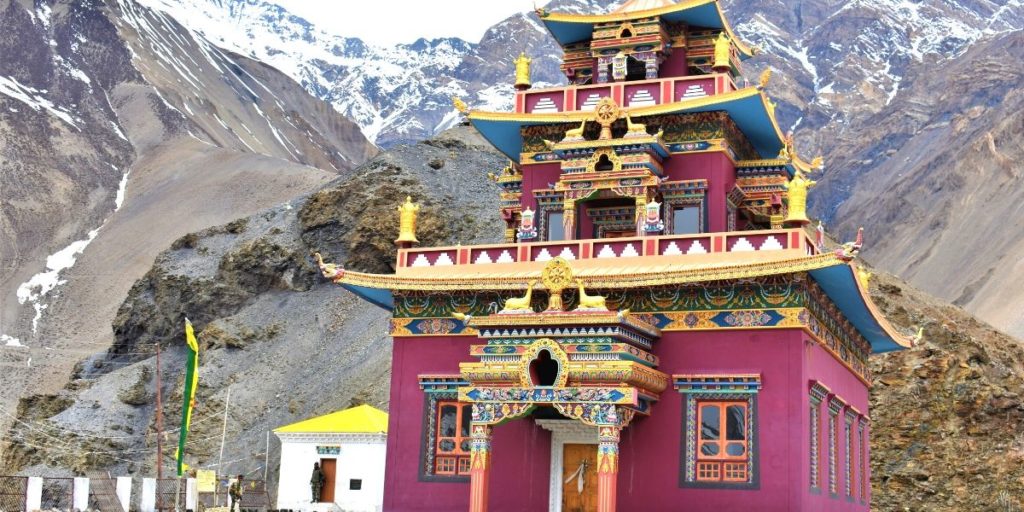 Nako
Nako village is famous for the Nako lake which is a mesmerizing beauty of the valley. The whole village is situated around the lake. This village is also famous for its apple and apricot cultivation.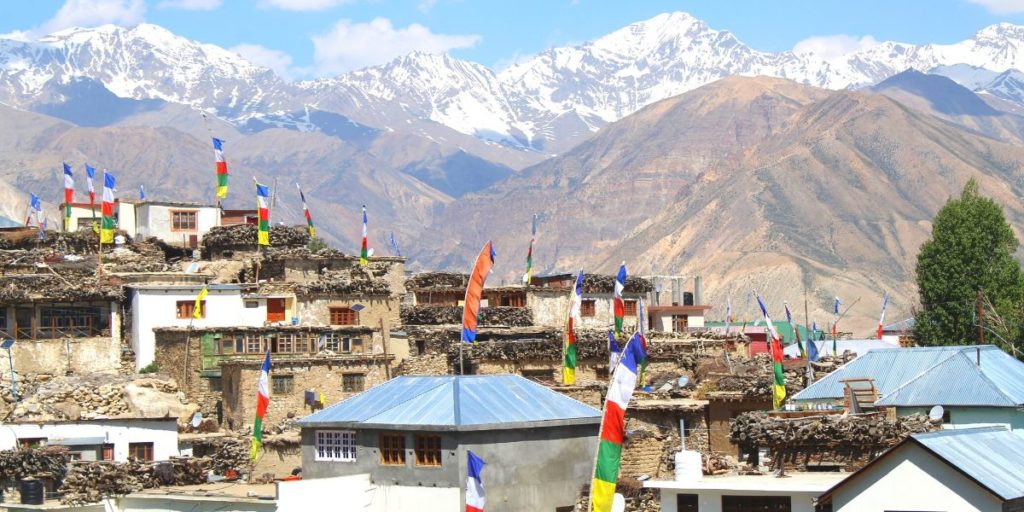 Kibber
Kibber village is located at an altitude of 4,270 metres above sea level. It is popular because of its appearance. The houses of the village square like a matchbox. The houses are made of stone instead of mud. There is a dispensary, a high school and a post office. Two very famous things of this village are the Kibber Wildlife Sanctuary and the Kibber Monastery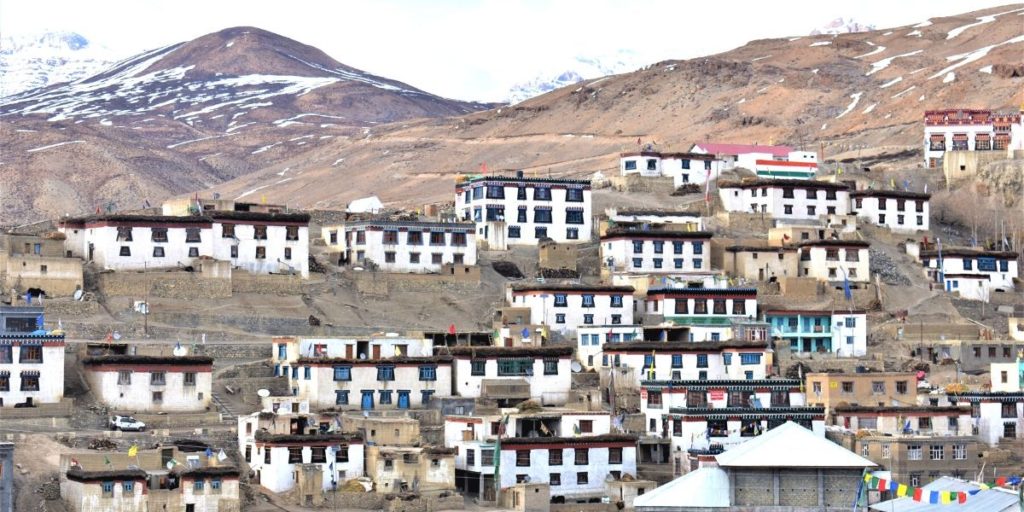 Monasteries of Spiti Valley
Spiti is a land of some of the magnificent and oldest monasteries in the world. One must visit Buddhist monasteries here to experience the serenity and spirituality of this place. Some famous monasteries are the Tabo Monastery, Key Monastery, Dhankar Monastery.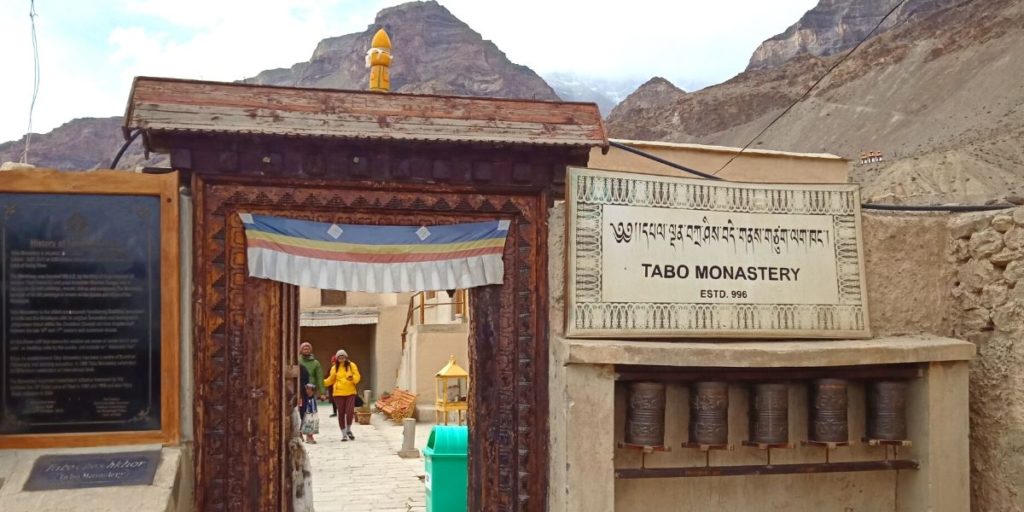 Tabo monastery is the oldest of all located at the height of 10,000 feet in the Himalayas. It was established in 996 AD. Dhankar monastery, also known as the Dhankar Gompa, is located at an altitude of around 13,000 feet on a cliff in a village called Dhankar. It gives a panoramic view of Spiti Valley from the edge of a cliff and is one of the rarest such monuments in the world.
The Key Monastery is the most famous monastery which is located at an altitude of 4,166 above the sea level. This is the largest monastery of Spiti Valley and is over thousand years old. This monastery is also a religious training centre for the lamas who reside here and get their education from here. You can interact with the lamas here and also enjoy their simple food.
Adventure in Spiti Valley
The valley of Spiti is blessed with two beautiful rivers of Spiti and Pin River.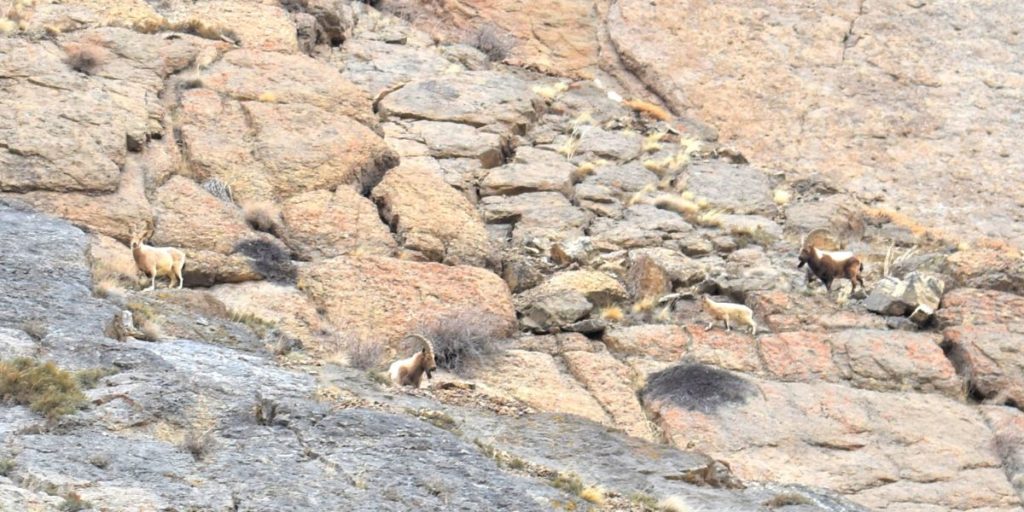 If you are someone who loves nature and biodiversity and wildlife you must explore the Pin Valley National Park which is famous for the white leopard and many other endangered species of animals and birds. Unlike other places of the valley, this National Park is full of vegetation and has many plants which are of medicinal qualities.
Stay in Spiti Valley
In Spiti, you can find a hotel, homestays and hostels in Kaza, Kibber and Pin Valley. If you are planning a trip on your own it would be good to book a hotel prior to your date of going there. Rooms are clean and hot water is also available. In Kaza, the price range lies between INR 1,000 to INR 2,000 rupees per day.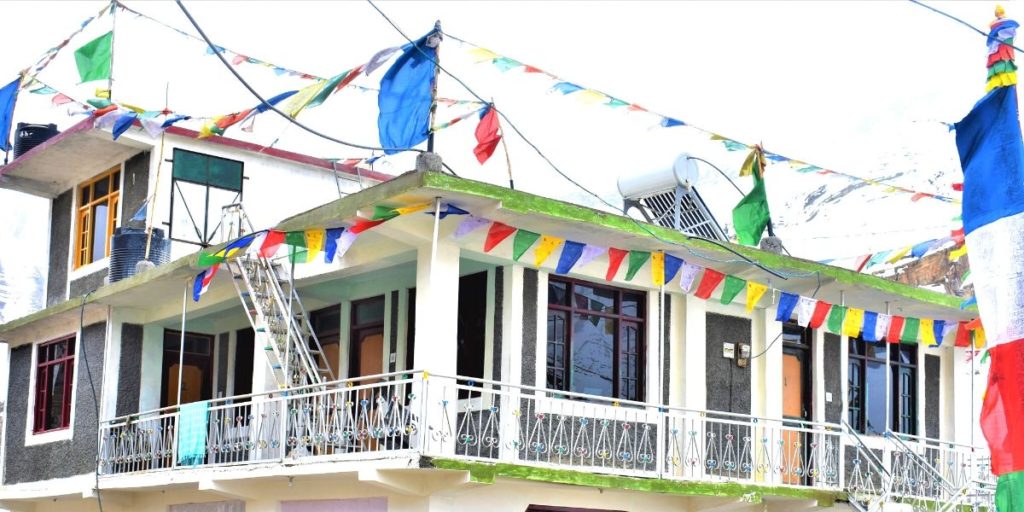 There are also dormitories and tents available which is a good budget option. Accommodation at Kibber is cheaper and basic than Kaza. In Pin valley, there are hotels in Mud village which are nice to stay, the food here is simple and homemade. You may get cuisines like momos, thupka and noodles at every village of Spiti. Enjoy the local cuisine while you stay there.
Culture of Spiti Valley
The people of the valley follow Buddhism. This is because of its historical connection and resemblance from Tibet. Their lifestyle is very simple. The food includes very simple cuisines like pulses, potatoes, rice, noodles, momos and thupkas. People visiting this valley must enjoy their local food which has a great resemblance to Tibetan food.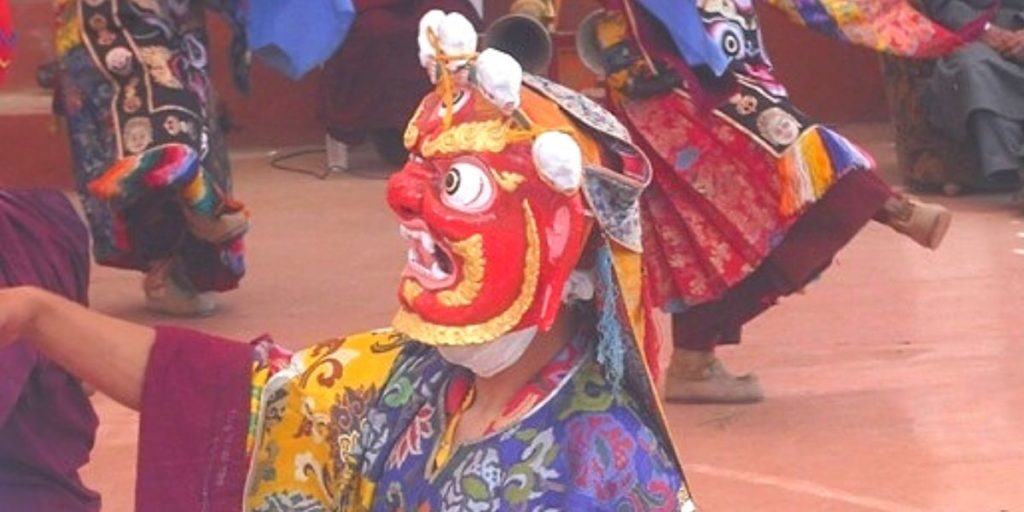 There are certain festivals which are celebrated in Spiti Valley. One of the famous is the Kungri festival. A great attraction of this festival is the Cham dance which is a traditional dance performed by the Lamas. Another festival is Lossar which is celebrated in the month of February in all the monasteries of the valley. People wear their traditional clothes and get together to dance and celebrate it.
There is a popular fair called Chakhar which is celebrated in the last week of September and this the lamas worship their God and perform Cham dance. The culture of Spiti is very interesting to know. Talk about it with the locals to know more stories of its varied culture.
Spiti Packages
There are many travel agencies which provide packages for Spiti Valley price ranges between INR 15,000 to INR 20,000 per person according to your duration of the trip. It would be better to take a package for travel providers as they have more experience and knowledge of this place. If you still want to go on your own, then try consulting your friends who have been there. Book everything a couple of months before to avoid any hassle.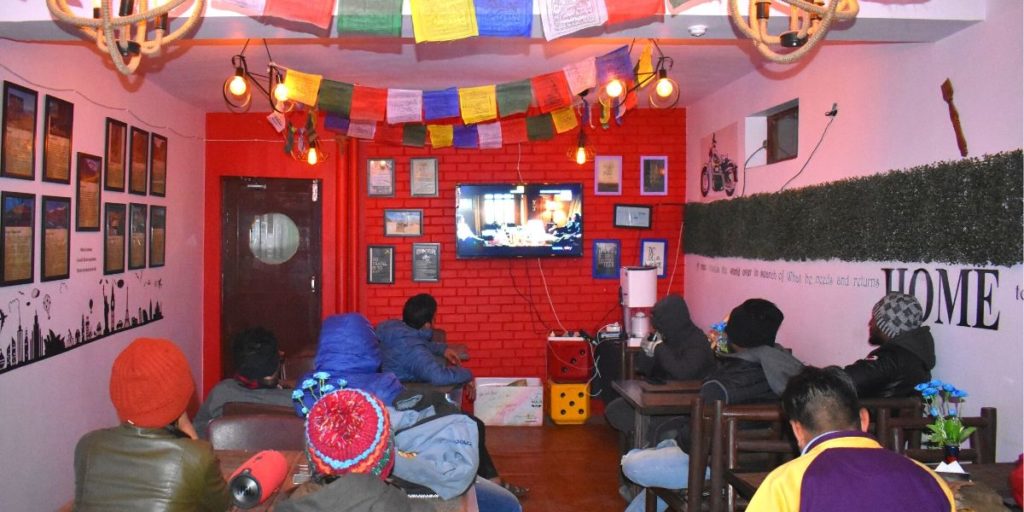 We can also create a custom Spiti Valley Tour itinerary for you. For the Spiti tour, you can contact us here.
Conclusion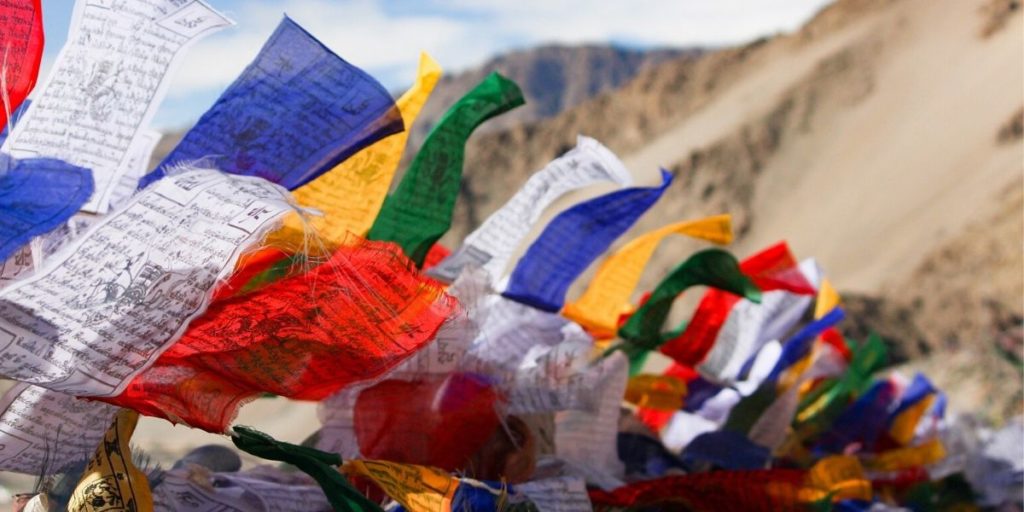 Spiti has a ton of secrets embedded in its land. No matter how much we talk about it, it would be always less. These were all the details, places and things of this valley.
We hope this guide about how to plan a trip to Spiti valley helps you with your interest. If not, we are always ready to help you plan more! So when are you planning your trip to Spiti?