When there is a vacation in mind, people prefer hill stations over other places. After all, a vacation is all about relaxing and rejuvenating. And we cannot think of a place better than a hill station. Picturesque views, snow-clad lofty mountain peaks, lush green valleys, pleasant weather, and what not do hill stations offer. And out of different hill stations in India, Shimla is what has our heart. If you are planning a visit to Shimla, you might be looking for the best places to visit in Shimla that must be on your list.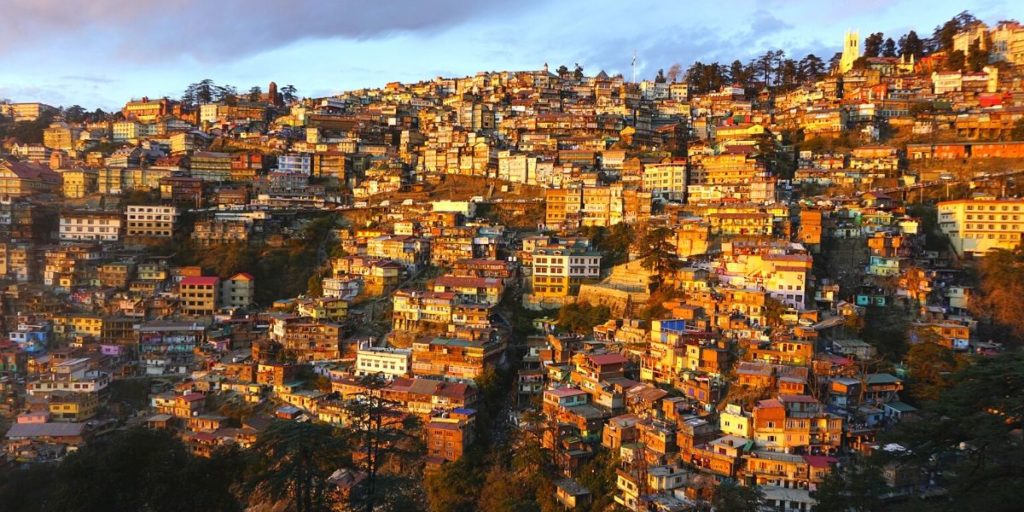 Shimla is a popular tourist destination that sees millions of tourists every year. People love the feeling of being close to the majestic Himalayas, in the lap of Mother Nature. To help you plan your vacation to Shimla, here are some of the best places to visit in Shimla that you must add to your travel list.
The Ridge
It is on top of our best places to visit in Shimla list because it truly deserves to be here. It is a wide-open street by the side of Mall Road. The Ridge also makes a perfect place for shopping if you are looking for some traditional artifacts. You can also enjoy the breathtaking view of snow-clad mountain ranges.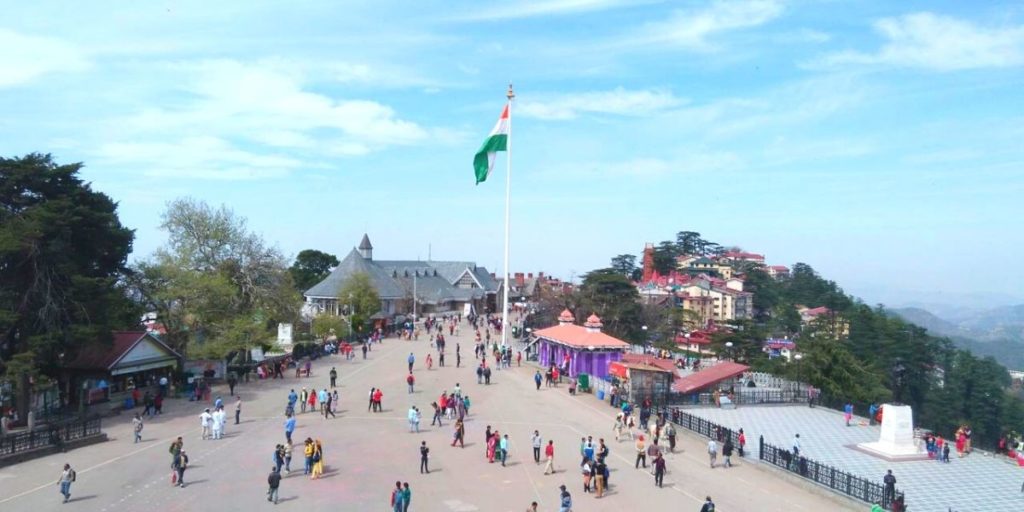 The place connects to other tourist spots in Shimla including the Scandal Point, the Mall Road, and the Lakkar Bazaar. Christ Church at the Ridge is the second oldest of its kind. Tourists also enjoy the old British establishments in the beautiful hill station.
Christ Church
It is the second oldest church in North India and was built in the Neo-Gothic style of architecture. The church took 11 years to complete. Being located at a prime location makes it a much-loved tourist destination for people of all ages. Its stained glass windows represent a charity, faith, fortitude, hope, humanity, and patience.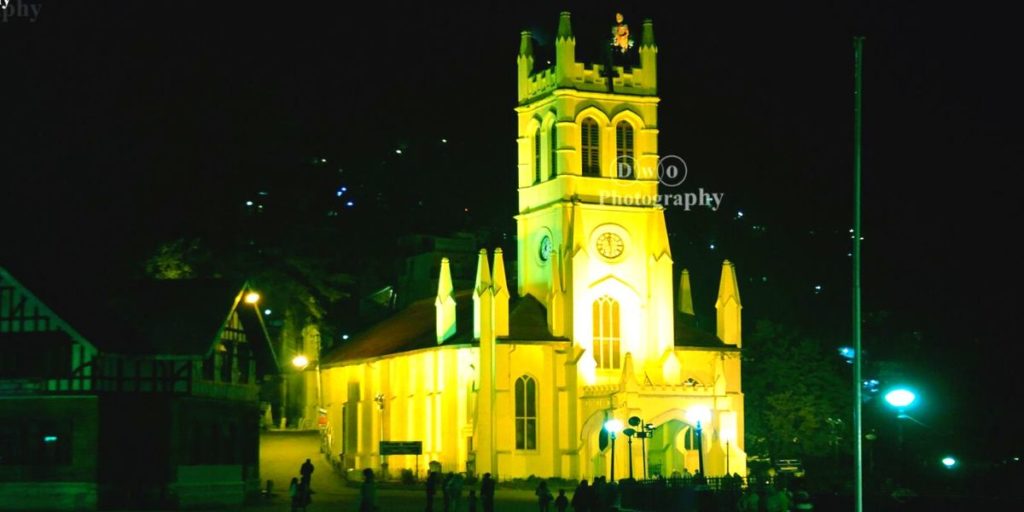 The church has a front porch and church bells apart from its stained bells. Once you are inside the church, even the hustle and bustle outside the church won't bother as you indulge yourself in a peaceful environment.
Lakkar Bazaar
If you want to try your hands at some of the best wooden artifacts, then, Lakkar Bazaar is the place for you. You can find plenty of wooden objects displayed on the sides of the road. As it is located near to the Ridge, people find the market quite accessible and visit it every time they are on the Ridge.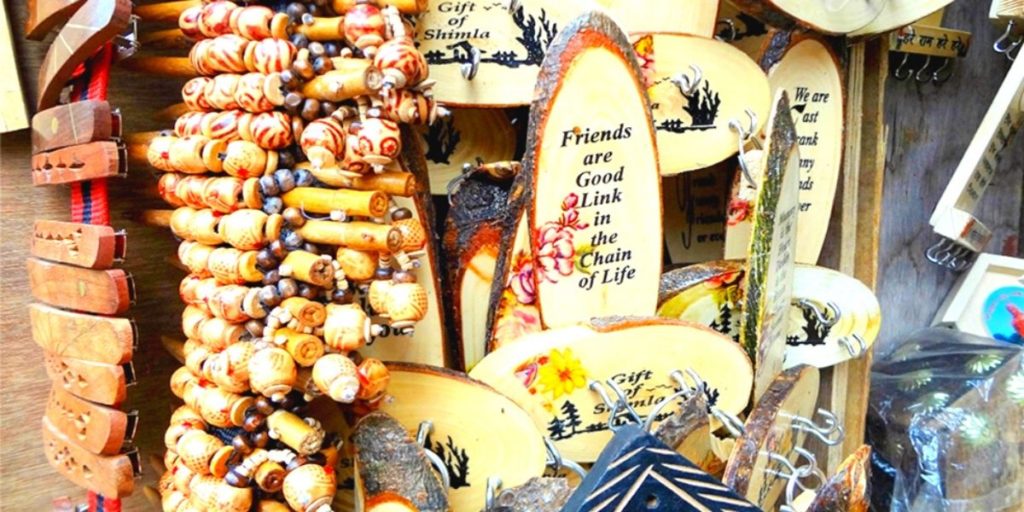 From beautiful wooden toys to souvenirs, there are so many wooden items that would want to buy. While taking a walk through the market, you will come across several local food shops where you can eat their regional food at reasonable prices.
Mall Road
Mall Road is a much-loved tourist spot that attracts people of all ages. One can find a plethora of cafes, showrooms, restaurants, departmental stores, and regional shops selling traditional handicrafts. From wooden articles to books and jewelry, you can find a lot of options to satisfy your touristy delight.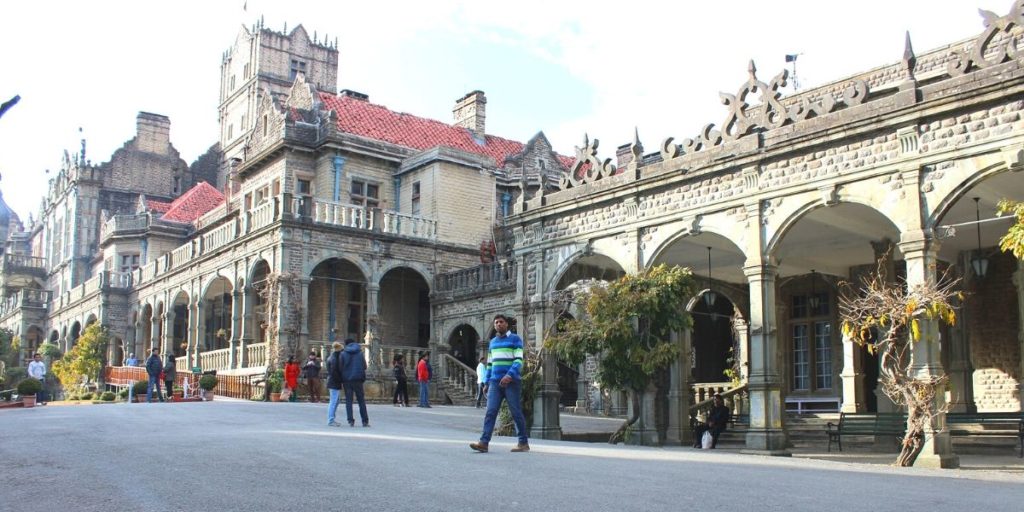 You can also pay a visit to the places in its vicinity including Kali Bari Temple, Gaiety Theatre, Town Hall, and Scandal Point. And we can forget taking a stroll during the evening hours if you want to enjoy the true spirit of being in Shimla.
Scandal Point
When we are listing the best places to visit in Shimla, we can never miss mentioning Scandal Point. It is located at the point where two of Shimla's most important roads converge including The Ridge and Mall Road. It is a common meeting point for many tourists, lovers, and locals.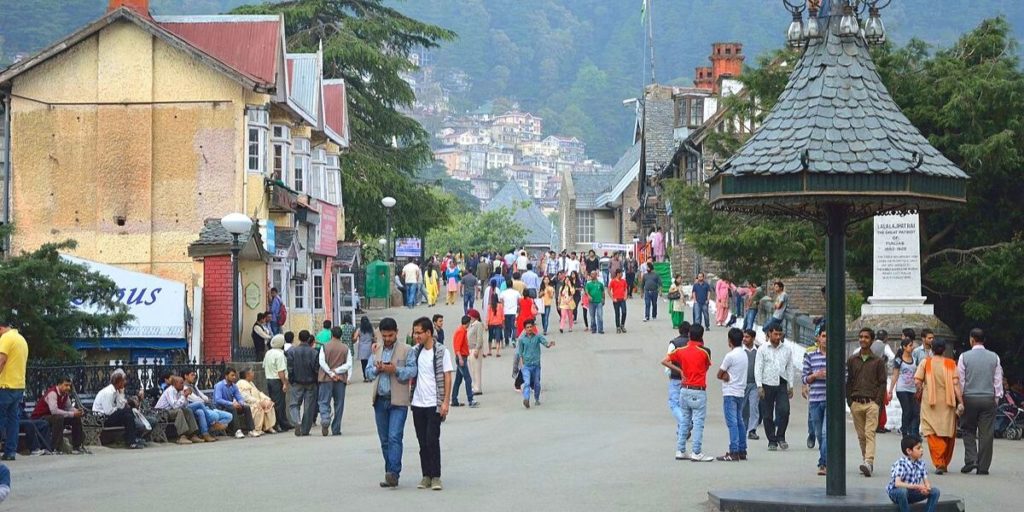 You will also find the statue of the Indian freedom fighter Lala Lajpat Rai at the Scandal Point. The place offers you to enjoy and relax for a while on the many benches you will find there while enjoying a breathtaking view. There is also a fabulous stone colonial structure of the General Post Office next to Scandal Point.
Johnnie's Wax Museum
Being the first wax museum in Himachal Pradesh, Johnnie's wax museum is a unique and fascinating attraction in Shimla. You can spend hours by the side of the life-size statues of popular world celebrities. There are statues of famous personalities from Hollywood, Bollywood, Politicians, Sports, etc.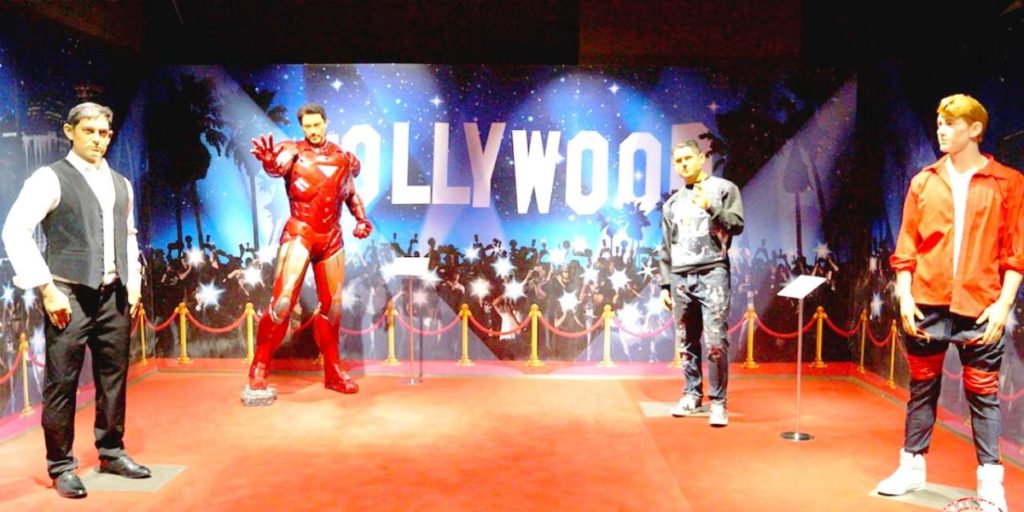 It truly deserves to be on your list of best places to visit in Shimla where you can hang out with your family and friends. You can click pictures with your favorite personalities or can just fake interaction with them to have some fun. Doesn't it sound interesting?

Shimla State Museum
On the Inverarm Hill, the Shimla State Museum is located 2.5 km west of the Scandal Point. It was built during the colonial times when it used to be the private residence of Lord William Beresford. It was transformed into a museum with the sole aim of collecting and preserving archaeological, artistic, and historic items of the state of Himachal Pradesh.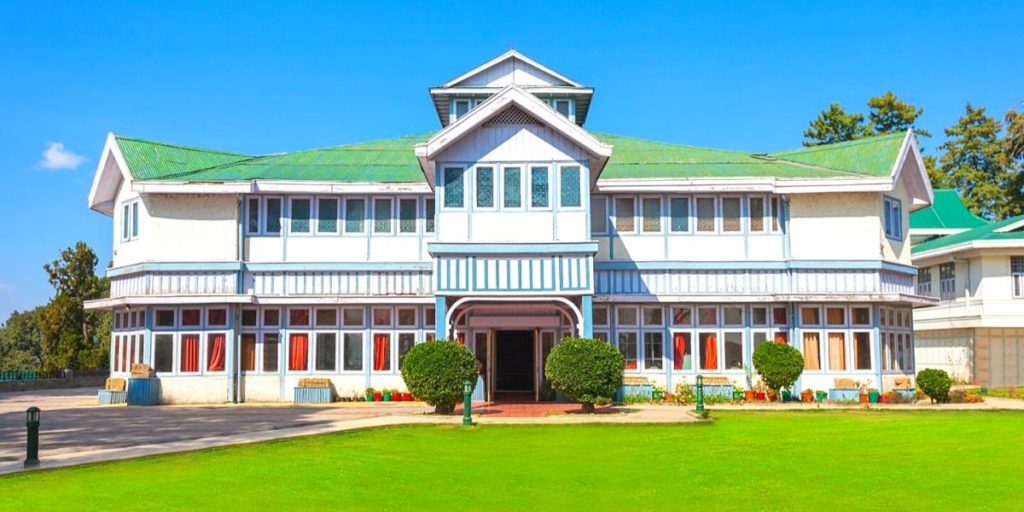 It has a great collection of ancient coins, historical sculptures, paintings, and photographs collected from different parts of the state and country. There is also a library with over 10,000 books, magazines, and journals.
Jakhoo Temple
We all know it quite well that hill stations are full of temples and other religious places and so is Shimla. Jakhoo Temple is a loved tourist spot that has lush green Shivalik hill ranges in the background. The temple is dedicated to the Hindu god, Hanuman, and attracts tourists of all ages and religions.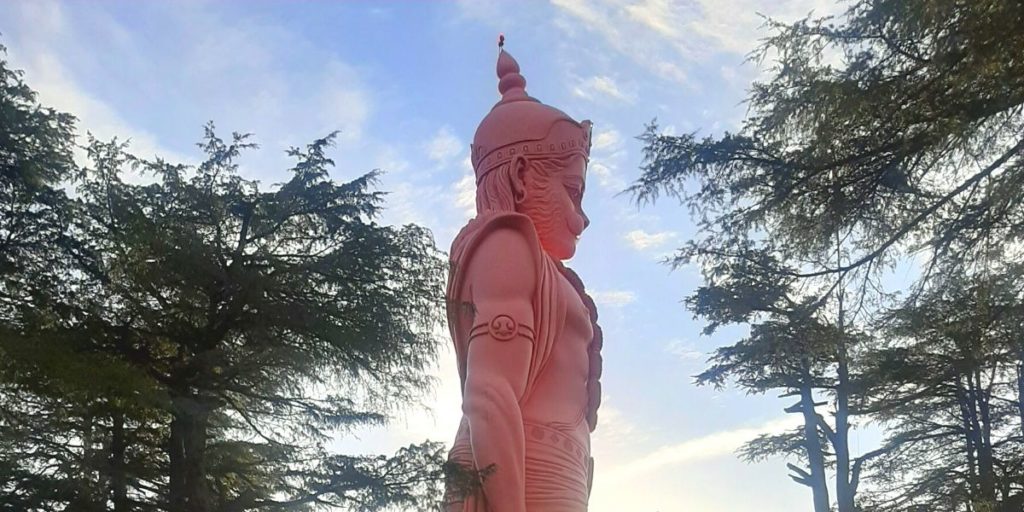 The temple is known to have the world's largest Hanuman statue that can be seen from other parts of Shimla as well. The temple is surrounded by the thick of beautiful Deodar trees. And yes, we cannot forget to mention the monkey population in the temple that you will there.
Annadale
It is located in the middle of a serene location. The scenic beauty of the place is sure to mesmerize you. You can also enjoy visiting the Indian Army Museum, Cactus Museum, and a sporty golf club. It was once a playground for the British and is in the shape of a big circle where many army activities, parades, sports, and festivals like Dussehra are celebrated.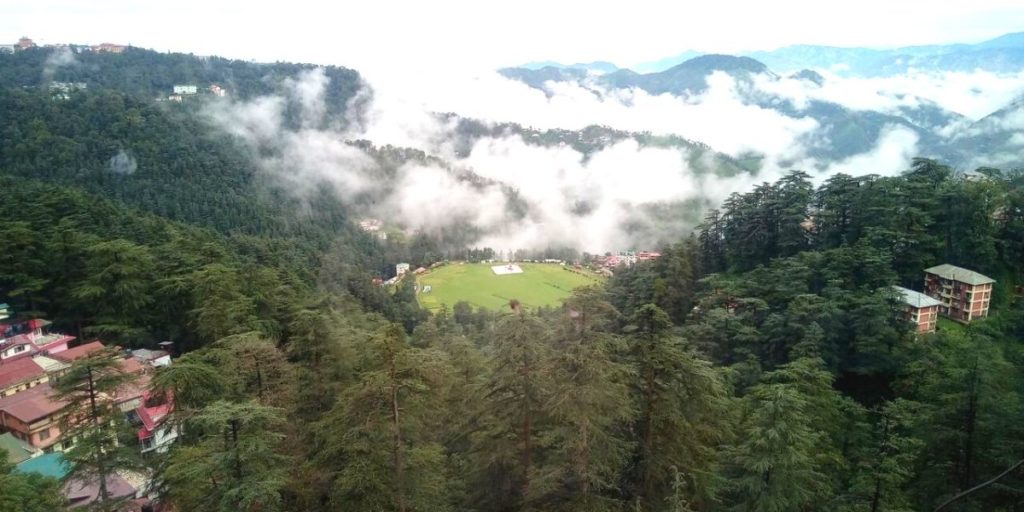 If you are someone who likes cricket and polo, you are surely going to love spending time there. Tourists from all over the world are tempted to explore the place and its surroundings.
Army Heritage Museum
Located in the beauty of Annadale, the Army Heritage Museum is a popular tourist attraction. Tourists who visit the museum find themselves to have gotten a chance to take a look at the historic items kept here that are associated with the Indian Army. The collectibles have been kept in a proper order under specific sections to help tourists understand them well.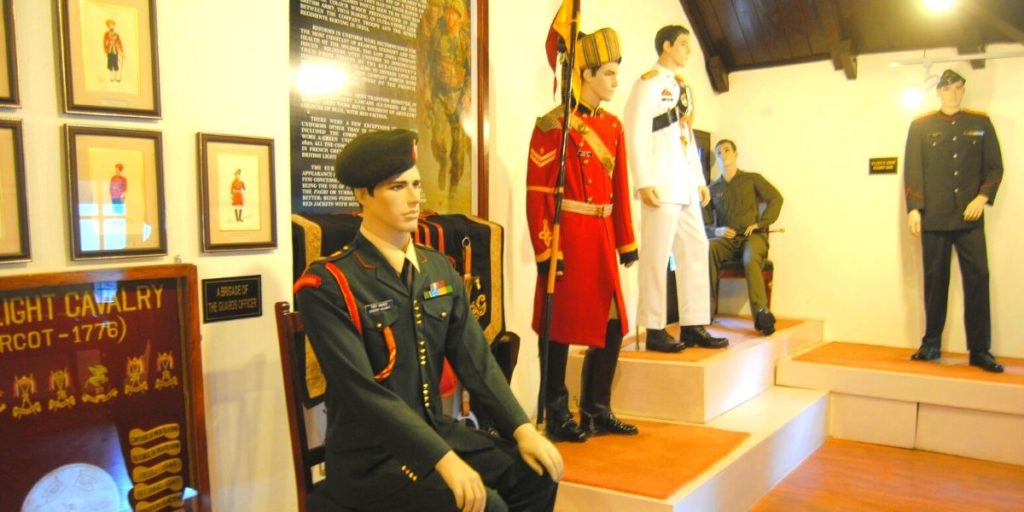 You can find ancient ammunition, weapons, and life history of great Indian warriors. Different sections at the museum include great military leaders, an ethos of the Indian army, flags and bands of the army, etc.
Summer Hill
Summer Hill is one of the seven hills in the city. It is popular for its breathtaking natural vistas, making it a perfect place for the perfect getaway. Apart from experiencing the immense natural beauty, people find an escape from the heat and chaos of their daily lives in this beautiful place.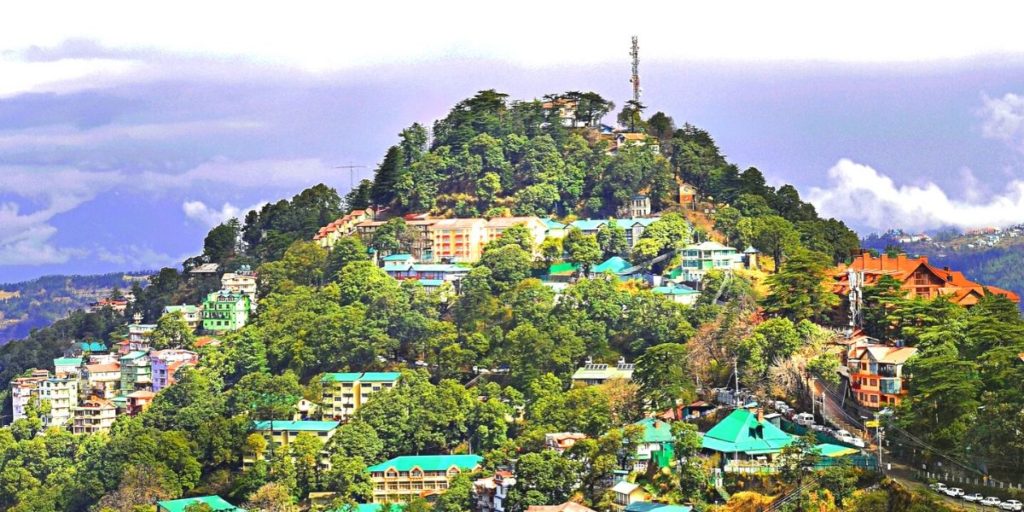 Once you are here, you will fall in love with the natural beauty and serene environment, Summer Hill has got to offer. Like other parts of Shimla, it is also surrounded by dense forest and is rich in flora and fauna. You also get some of the best trekking and walking opportunities in the Summer Hill.
Indian Institute of Advanced Study
If you fancy visiting historic locations, then the Indian Institute of Advanced Study is a must-visit for you. It is known as one of the best places to visit in Shimla that you better don't miss visiting when you are in Shimla. The place served as the summer retreat of the country's president after India gained independence. It was the residence of the British Viceroy Lord Dufferin.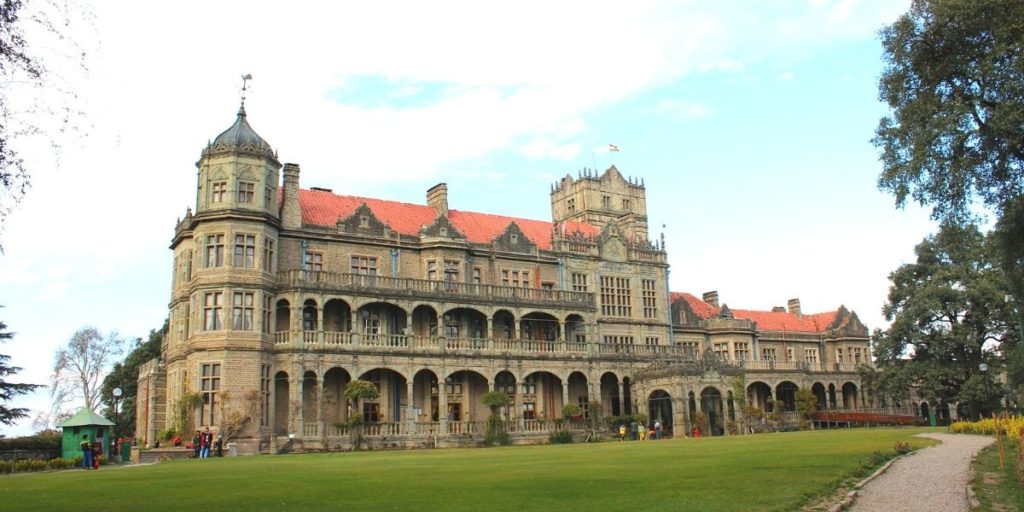 Located in the hills, the magnificent building is surrounded by well-maintained lawns and gardens containing beautiful pine trees & rose plants. It was then known as the Rashtrapati Niwas. Its great Victorian style of architecture and grandeur draw a lot of tourist attention every year. You can take a tour of the galleries of the Indian Institute of Advanced Study to take a glance at various historic events.
Chadwick Waterfall
It is located in the Glen Forests of Shimla. The water stream falls from a height of about 100 meters. Explorers love to take a walk through the forest to enjoy the scenic beauty that comes by. Apart from enjoying the breathtaking environment, you can also experience a bit of adventure in the form of a small trek in the damp and dark environment that has been created by the thick canopying forest.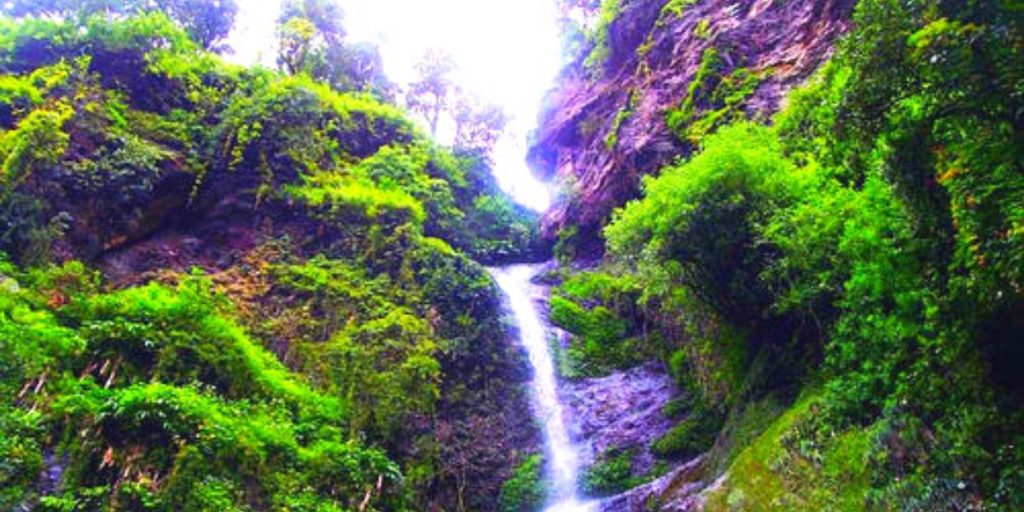 Its name was derived from 'Chidku Jhaar' where "Chidku" means sparrow and "Jhaar" means waterfall in the local language. You are surely going to have a great time visiting the waterfall.
Sankat Mochan Temple
This is the second most popular temple in Shimla after Jakhoo Temple. The temple is dedicated to the Hindu gods, Lord Rama, Lord Shiva, and Hanuman, and tourists pay obeisance to their deities. It is located amid the lush green and tranquil locals of Himachal Pradesh.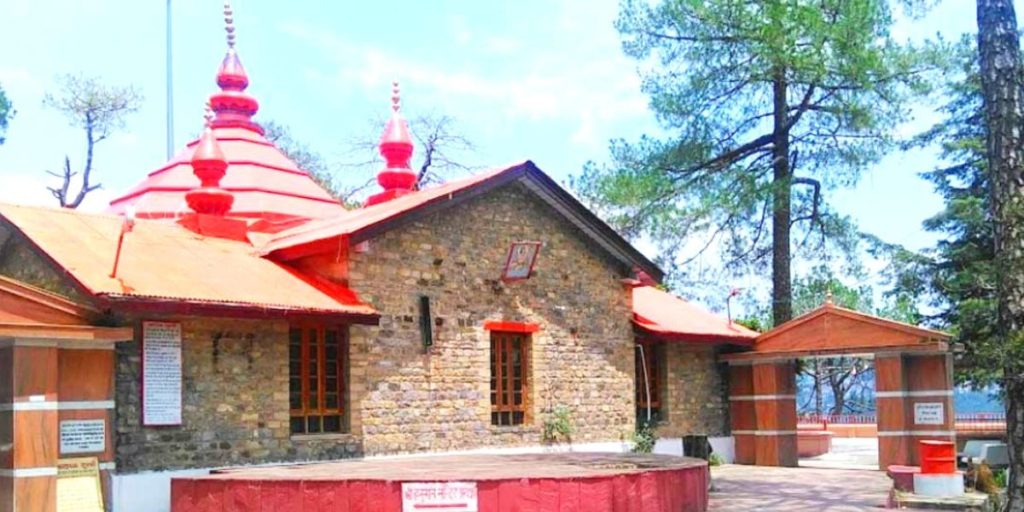 The place serves as an amazing tourist attraction to the people who love to spend time in the lap of nature while chanting. At the temple, you can sit in a calm environment for a while and rejuvenate your mind, body, and soul. It gives you an escape from the hustle and bustle of cities.
Tara Devi Temple
For religious travelers, this place is another delight. It is located atop Tara Parvat and the shrine is known to be around 250years old. The presiding deity here is of the Goddess Tara, a goddess of the Tibetan Buddhists and one of Goddess Durga's nine sisters. Locals believe that the wooden idol in the temple was brought from West Bengal many years ago.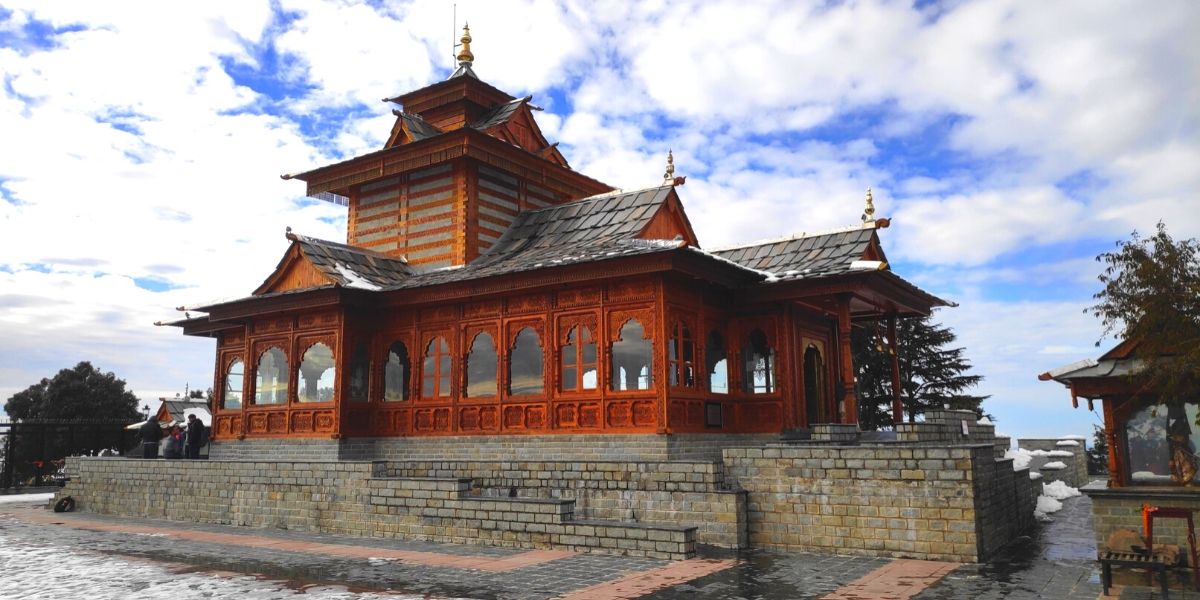 As the temple is on the top of the hill, you can witness beautiful landscapes surrounding the temple. Apart from the surroundings, the fine architecture of the temple attracts a lot of tourists every year.
Kufri
When you are Shimla, you better don't miss visiting Kufri, the winter sports capital. It is situated at the foothills of the majestic Himalayas. Once belonged to the Kingdom of Nepal, it is now one of the best places to visit in Shimla that gets to see a lot of tourists every year.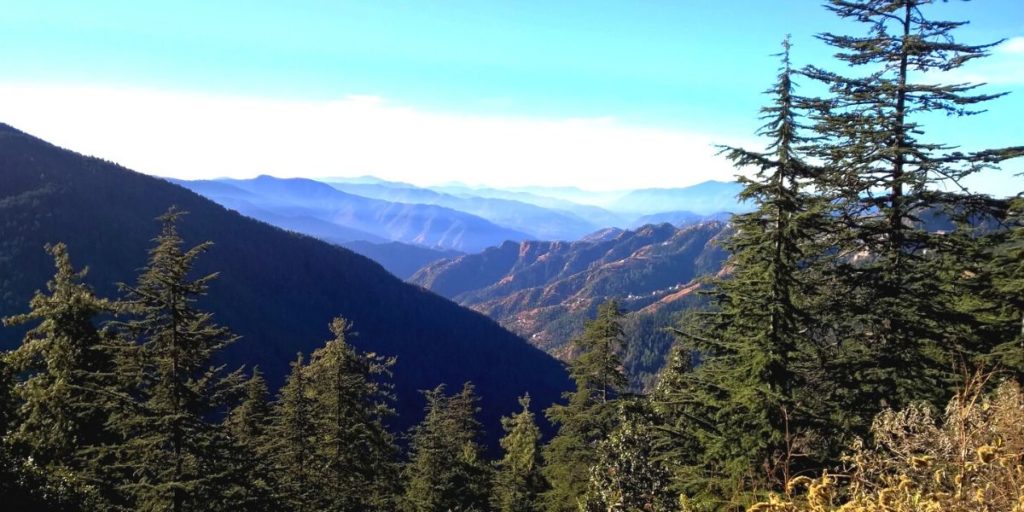 This is a perfect place to visit if you are an adventure enthusiast as you can enjoy exciting winter sports like skiing and ice skating in Kufri. Temples, enchanting rivers, lofty mountain peaks, and scenic valleys, all make the place worth your time. You will find the place crowed most times for the natural beauty it offers.
Chail
For nature lovers, this place is also among the best places to visit in Shimla. This small village offers you to enjoy the calm picturesque environment, nature blessed spots, snow-clad lofty mountains, scenic valleys, enchanting rivers, and the morning chirps of the pretty birds. It overlooks the canyon of River Satluj.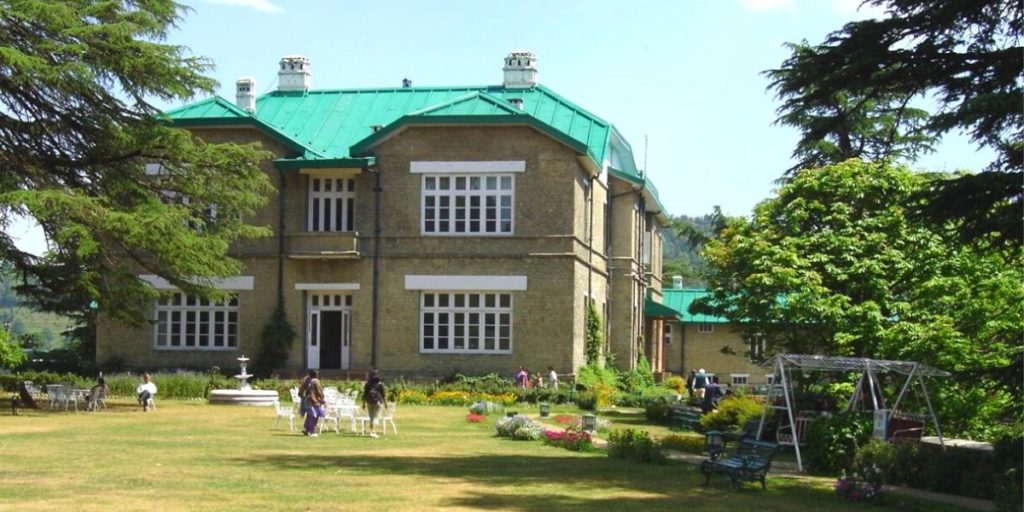 You can enjoy the pleasant weather all round the year along with the tranquil views of the enclosing countryside. As it is free from the massive crowds, you can relish the beauty and charm of Chail in its relative peace. It is also popular for its highest cricket pitch in the world.
Naldehra
This is truly among the best places that you must visit in Shimla. Just other places in Shimla, it also offers spell-binding views that are sprinkled with several lakes and mountains. Apart from its immense scenic beauty, one can also enjoy the best sunrise and sunset views in the world.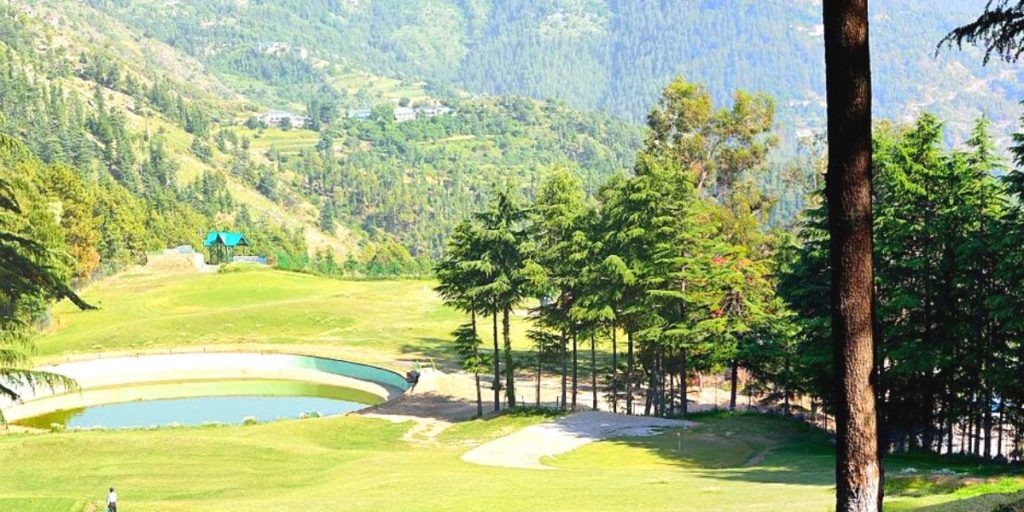 It is surrounded by dense deodar trees and is rich in flora and fauna. And the best part about visiting Naldehra is that you can enjoy the beauty of forests with a horse ride. Its fresh air, calmness, and of course, the nature blessed spots can leave anyone with several ever-cherishing memories.
Mashobra
For adventure enthusiasts, Mashobra is on the top of their list. For all the thrill-seekers out there, the place is worth visiting during December. During this time, it becomes a paradise for winter game enthusiasts. Its serene views get covered with a blanket of snow and hence, making a perfect place for skiing and other winter sports.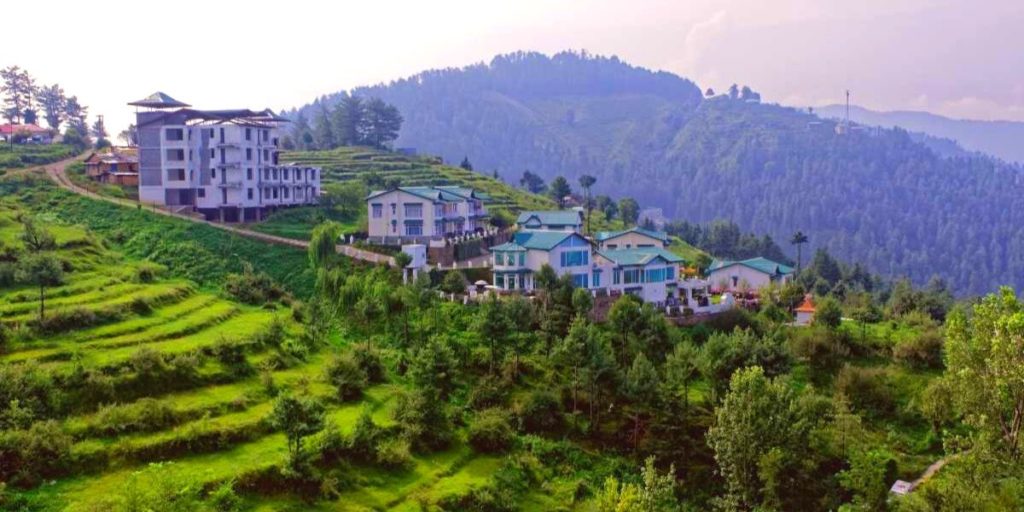 You get to enjoy numerous fun activities in the cool ambiance of Mashobra. It is believed to be the best place when you want to experience the quieter side of Shimla. Once you are here, you will forget all the hustle and bustle of your daily life.
Narkanda
Narkanda is also among the best places to visit in Shimla that you better don't miss. You can enjoy a beautiful view of the snow-clad mountains all around. This is among the best places where you can get peace in the mountains. It is also famous for skiing and other winter sports. You can also enjoy visiting Hatu Peak, the highest peak in Shimla.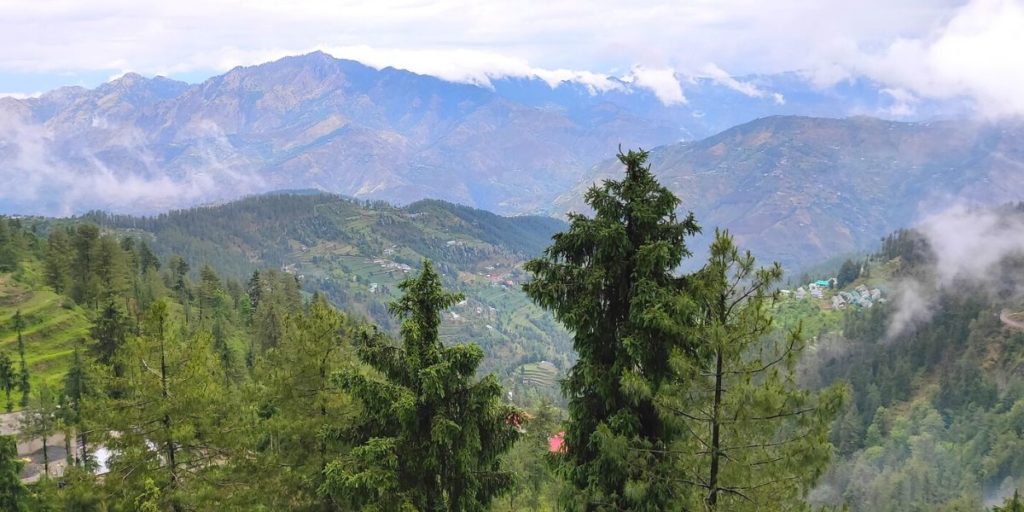 The place offers great views of blue pine, cedar, deodar, fir, spruce, and the apple orchards. People also visit Hatu Mata Temple to offer their prayers. At Narkanda, you can also enjoy shopping for Himachali shawls, Pattoo blankets, caps, and Pullans.
Hatu Peak
As mentioned already, Hatu Peak is the highest peak in Shimla, located in Narkanda. It is surrounded by the lush green forests of cedar, deodar, spruce, fir, and blue pine and lofty mountains on its sides. But mainly, it is popular for its fruit-laden apple orchards. The Hatu Mata Temple is situated at the top of the Hatu Peak.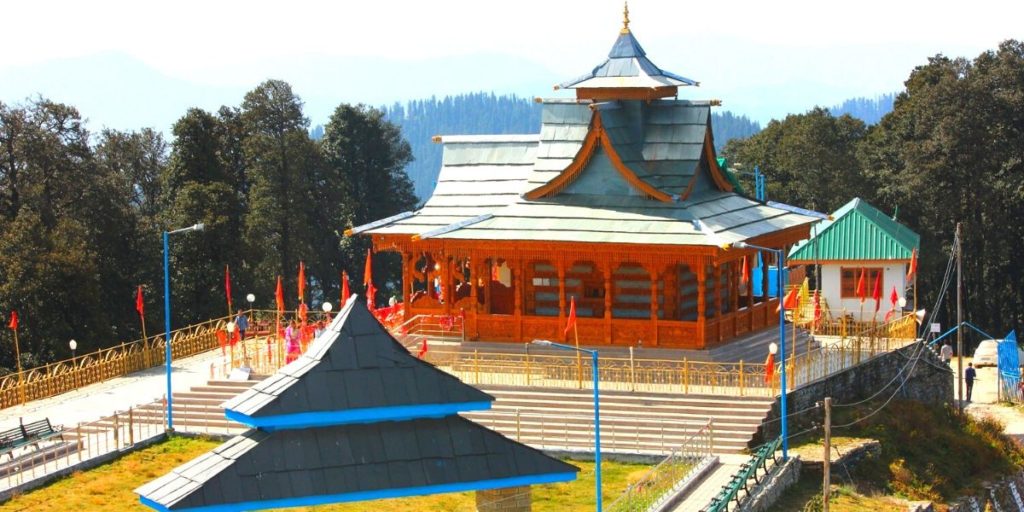 The temple holds great religious significance for the local residents who offer their prayers regularly. The temple is dedicated to the wife of Ravana, Mandodari. Next to the temple is a stove like formation that is believed to have been used by Pandavas during the Agyaat Vaas.
Tani Jubber Lake
It is situated in the mesmerizing surroundings of Thanedar. It is believed that the first apple sapling was planted here in Kotagarh near Thanedar. During the trip to the lake, you enjoy the views of fruit-laden orchards of apple and apricot. The lake lies in the lap of nature with snow-covered mountains and lush green valley in its surrounding.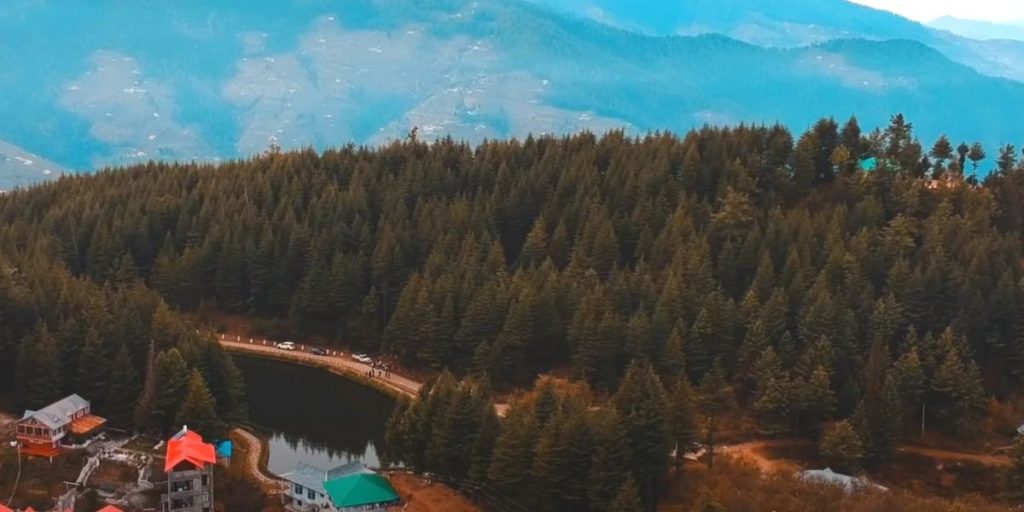 There are also many kinds of birds chirping all around the lake. The lakeside is also popular for the Nag-Devta temple in Thanedar where devotees offer their prayers. If you are visiting it in June, you can also witness a fair that takes place at the lakeshore every year.
Tattapani
Tattapani is another beautiful place that must be on your to-visit list when you are in Shimla next time. It is popular for the hot water spring that is believed to possess medicinal values because of the sulfur content in it. People believe that if you take a dip in the hot water, it can help you get rid of various joint pains, skin diseases, and fatigue.
You can also visit Shiva cave which is around 4km away from Tattapani. If you are an adventurous soul, you can also go for river rafting. And not only this, but you can also enjoy trekking and camping by the riverside.
Toy Train Ride
When we are talking about the best places to visit in Shimla, how can we forget the joyful ride of the Toy Train! The journey is known as one of the most beautiful journeys on earth. The Kalka-Shimla train is also a UNESCO World Heritage Site, connecting plains to the hills. The train ride covers 919 stunning curves, 864 bridges, and 102 tunnels.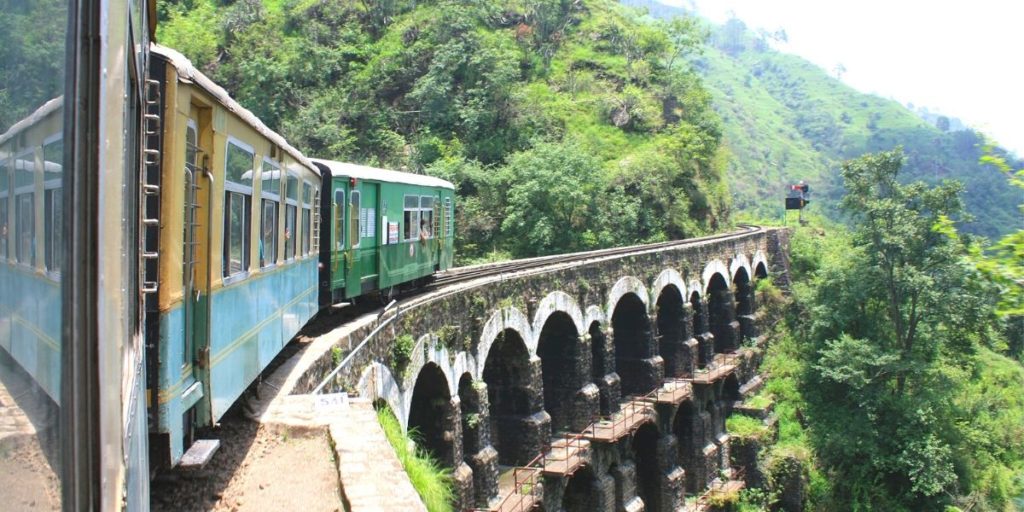 You will fall in love with the mesmerizing landscapes that make the ride more enjoyable. While on the ride, you can enjoy breathtaking views of rugged mountains, waterfalls, lush pine forests, valleys, and picture-perfect hill stations that you would not have been able to witness otherwise.
When there are so many places you can visit, Shimla also offers a variety of food joints where you can satisfy your hunger for extraordinary food. Apart from the popular chains, Shimla has some of its popular local joints that serve delectable food items that you must try when in Shimla.
Sitaram & Sons, Lakkar Bazaar offers mouthwatering "Chana Lucchi" that you can have for breakfast. For Lunch, Himachali Rasoi near Mall Road is a must-visit if you want to explore the taste of traditional "Himachali Dham". If you are a coffee lover, you better don't miss going to the Indian Coffee House at the Mall Road to sip your favorite coffee.
Shimla is known to have some of the best bakeries in the world where you can satisfy your sweet tooth. Do visit Trishool Bakers, Mall Road to try some of the best pastries you will ever eat.
You can also try various sweets, "Milk-Jalebi", and other snacks at Mehru's Sweets, Lower Bazaar. Mehru Sweets, Kachi Ghati is known to serve the best "Poori Chole" in Shimla. There is no dearth of good places where you can explore local food at reasonable prices.
Shimla is truly called the Queen of Hills offering the best views of the majestic Himalayas, snow-covered mountains peaks and valleys, enchanting rivers, and morning bird chirps. And apart from the nature blessed spots, its rituals, celebrations, faith, myths, devotion, and romance all are worth cherishing.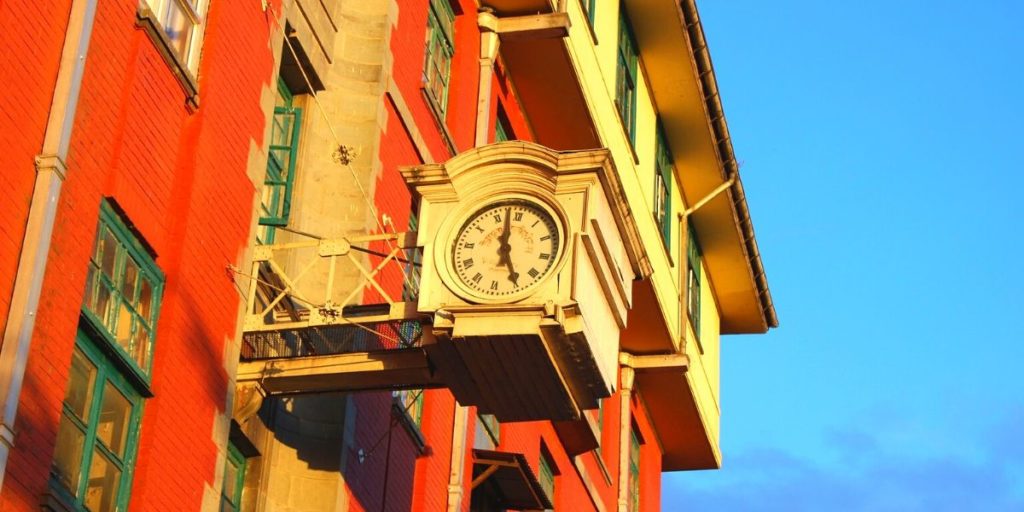 It truly deserves to be on the top of every nature lover's list. So, while you are planning your visit to Shimla, make sure that you keep a list of the best places to visit in Shimla so that you don't miss any place.