The mesmerising Spiti Valley is a cold desert mountain valley located in the Himalayan state of Himachal Pradesh. The name "Spiti" means "The middle land" and the land of Spiti is between Tibet and India.
This land is full of beauty and serenity. It has everything for a traveller. Want to know about things to do in Spiti Valley? From stunning landscapes, the highest locations in the world to magnificent monasteries, it offers it all.
The distance between New Delhi and Spiti is 741 km. It can be reached via air, road and railways. The nearest airport is at Kullu and the nearest railway station is at Shimla. The best way to reach Spiti is by road as it is well connected by road to other cities nearby.
Things to do in Spiti Valley
Here are some of the amazing things you can do on a trip to Spiti Valley. Make a checklist and accomplish them all.
Enjoy the Beauty of Chandratal
Chandratal lake which is also known as the 'Moon Lake' is the most loved destination among people tripping to Spiti. The location of the lake is not less than a living Paradise. It is beautifully situated on 'Samudra Tapu' plateau which overlooks the Chandra river.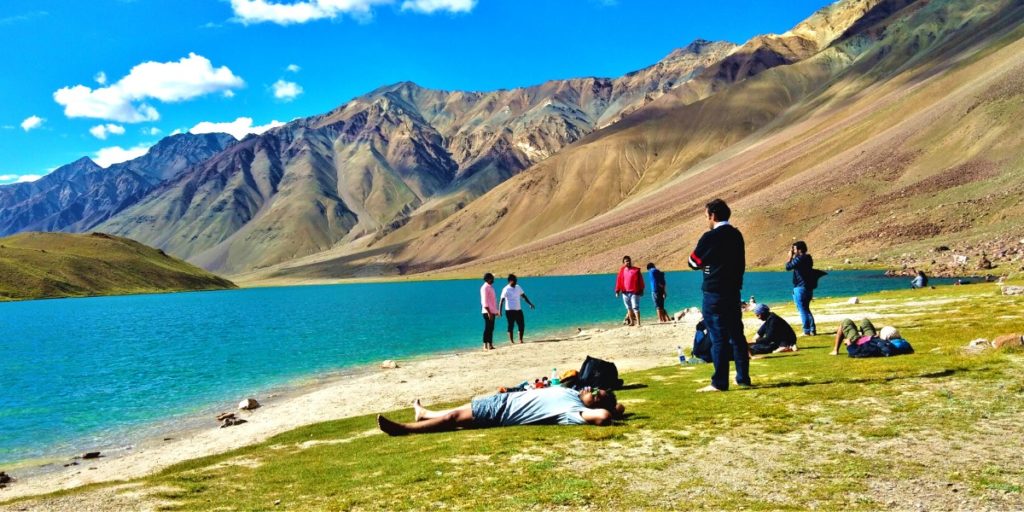 The name of the lake is such because of its crescent shape like a moon. Chandra river has its origin in a glacier of Samudri Tapu which further flows down to Kunzum pass and forms this gorgeous lake of Chandra Taal. It is from this lake that Chandra river originates and later joins the Bhaga river forming Chandrabhaga river which is a Tributary the river Chenab.
The Bhaga river originates from another lake called 'Suraj Taal' the third highest lake in India. What makes this place more interesting is the stories associated. Many legends have different kind of stories to tell and the beauty of this place do not deny either.
Some connect the place from Mahabharat which makes this place a sacred one. And some other stories say Chandra was the daughter of Moon and Bhaga was the son of Surya, the Sun. They both loved each other. The disapproval by the parents of not to marry each other made them elope. They both met at Kunzum pass and the celestial marriage took place. This story enhances the beauty of this place.
Visit the Monasteries
Spiti is a land of some of the magnificent and oldest monasteries in the world. These monasteries define the serenity and spirituality of this place. The voice of prayers in the air makes it so peaceful around. Some famous monasteries are the Tabo Monastery, Key Monastery, Dhankar Monastery.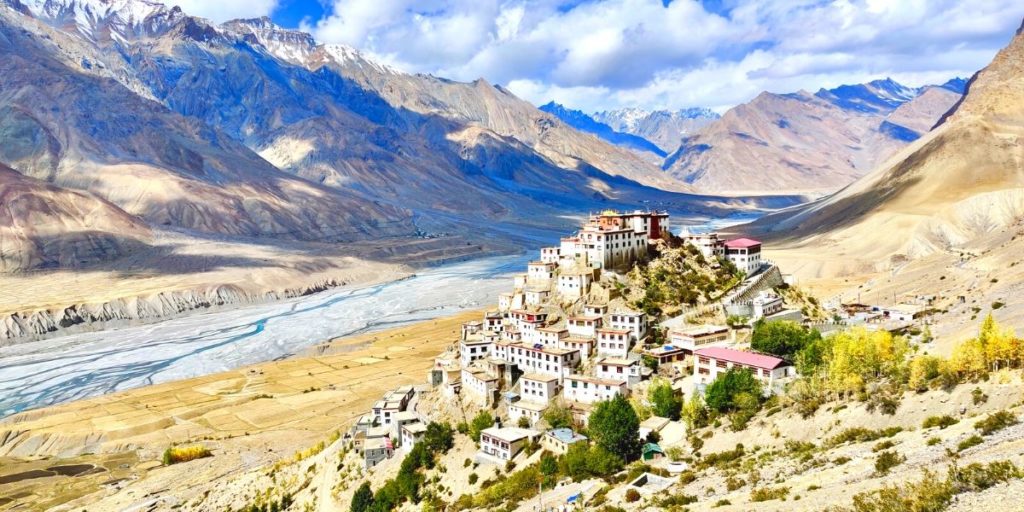 Tabo monastery is located at the height of 10,000 feet and is the oldest monastery in India, established in 996 in the Himalayas. Dhankar monastery also known as Dhankar Gompa is located at an altitude of around 13,000 feet on a cliff in a village called Dhankar. It gives a panoramic view of Spiti Valley from the edge of a cliff and is one of the rarest such monuments in the world.
The Key Monastery is the most famous monastery which is located at an altitude of 4,166m above the sea level. This is the largest monastery of Spiti Valley and is over thousand years old. This monastery is also a religious training centre for the lamas who reside here and get their education from here. It accommodates around 250 monks at present. You can talk to the lamas here and also enjoy their simple food.
Dhankar Lake Trek
Dhankar Lake is a place in Spiti valley where you find travel and beauty together. It is in Dhankar village of Spiti. This Lake has stunning beauty. Trek to this lake is a bit difficult but the struggle is worth the mesmerizing beauty of the lake.
Most of the people who come to Dhankar village visit the monastery and go back but the few adventurous ones like to trek to this lake which is a trail of around 3.5 km from the monastery. It can be covered in less than 2 hours. On the way, you get the spectacular sceneries of Dhankar village and snow-capped peaks of Himalayas. The Buddhist flags swirling in the air add on to its beauty.
The Gue Mummy
The Mummy is one of the most interesting places in India where you find the only sitting mummy of the world. One picture of this mummy arises much curiosity in you.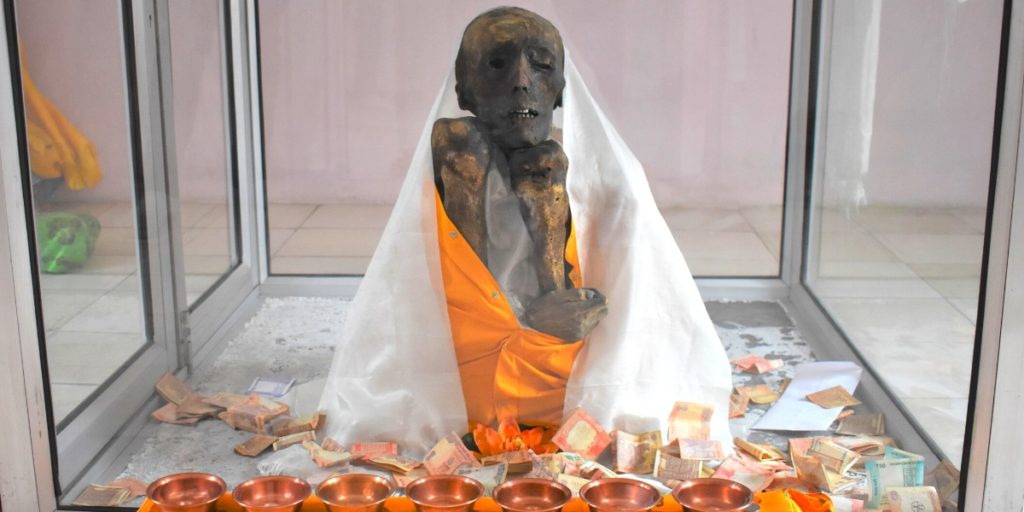 This mummy is sitting in the Gue village of Spiti Valley which is between the towns of Sumdo and Tabo.
The village is very small with only 50-80 houses. The mummy is believed to be of Sangha Tenzin which is around 500 years old. Tenzin is considered a monk by the villagers. They also believe that the mummy has been looking after the village for centuries.
The Mummy was discovered by Indo Tibetan Border Police during the road clearance work but the locals have different mythological stories associated with that. Whatever the story lies behind, this mummy is definitely a great point of attraction for anybody visiting the Spiti Valley.
Langza
Langza village, also known as fossil village which is situated in Spiti valley and it is 15 kms away from Kaza at a height of 14,500 feet in the state of Himachal Pradesh. This village is famous for its Buddhist statue which is evident from a distance as you come close to the village.
Langza is also famous for its fossils which are believed to be millions of years old. You can also buy some of these but it has become very rare now. In the winter season life at Langza stops. The temperature drops down to -20 degrees. Inches and inches of snow make it really difficult for the people living there.
Hikkim – World's Highest Post Office
Did you know that the world's highest post office is in India? Well, it is! It is located in the village of Hikkim which is in the valley of Spiti. Its Pin code is 172114. Just imagine writing a letter from here to your loved once or maybe yourself. It would be indeed a great memory to preserve!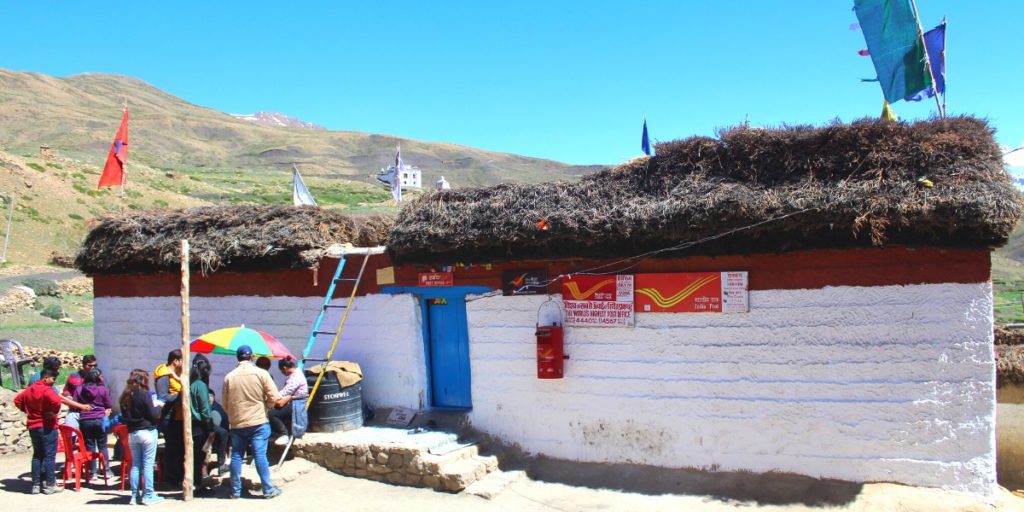 Hikkim is situated at an altitude of 4,389 m above sea level and lies between Komic and Langza village. There are very few houses and a population of around 500-600 is all this village has. You must enquire about the timings of the post office before visiting it.
Visit World's Highest Village Komic
Komic is one of the most popular sites amongst travellers visiting Spiti as it holds the title of World's highest village. It is situated at an altitude of 4,587 metres above sea level. There is a board by the Public Work Department stating it, "The World's Highest Village with Motorable Road".
The population here is very less because of its high altitude. People of Komic are really helpful and friendly. Enjoy talking with them and know their experiences which many of us might have never heard.
This village has not many places of interest but the beauty of nature here will make you fall in love. There is Tangyud Monastery which is one of the highest monasteries in Spiti. Enjoy the panoramic views of the Himalayas here and don't forget to click a picture with the board which everyone does!
Explore a National Park!
Pin Valley is a beautiful location in the Lahaul and Spiti district. This Valley is formed by the Pin river which later merges with the Spiti river. It is the home to the famous Pin Valley National Park which is a wildlife reserve located in the Himalayas.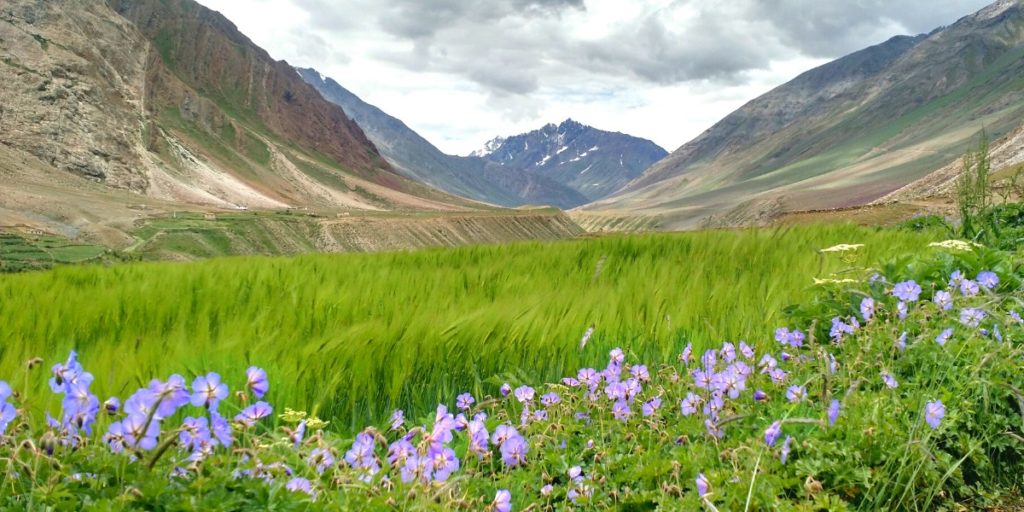 The beauty of this valley is very stunning and therefore, is a great attraction for tourists who are interested in wildlife and biodiversity. There are around 17 villages out of which Mud village is a famous tourist spot. The population of this place is only around 1500 – 1600 and most of the people follow Buddhism here.
The Pin Valley National Park was established in 1987 and is famous for Snow Leopard and several other endangered animals who are believed to be residing here. Not only animals there are birds like Golden Eagle, Bearded Vulture, Himalayan Snowcock and many more which are found here.
Take a walk around the village and enjoy the natural beauty and serenity of this place. Other than that you can track to the nearby places. There are many treks starting from the Pin Valley like Pin Bhaba Pass Trek and Pin Parvati Pass Trek. Kungri Monastery which is the second oldest monastery of Spiti built around 1338 is also a wonderful place to see.
There are homestays and guest houses at the Mud village. You can also stay at the monastery as the monks allow tourist to stay there for the night but permission may also be denied. If you need more adventure, you can also go for camping so collectively Pin Valley is a complete package of beauty and adventure.
Feel High on the World's Highest Bridge – Chicham Bridge
There is no surprise that Spiti has some of the most spectacular locations to visit. One such site located in the Himalayas is the world's highest bridge situated at an elevation of 4,037 metres from sea level. This bridge is 'Chicham Bridge' which is situated above a deep gorge of about a thousand feet.
This bridge connects Kibber village to Chicham village. Earlier there was a dangerous ropeway present here to cross this route. It took 14 years to construct this bridge as it was completed in year 2017. Tibetan prayer flags flowing in the air enhances the beauty of this bridge. Travellers love to click themselves on this Bridge which makes it a must-visit site on the trip to Spiti Valley.
Stargazing!
Stargazing is a wonderful experience loved by many but imagine observing stars at the height of 10,000 – 15,000 feet above sea level! This can be done in Spiti Valley at various locations like Tabo, Dhankar, Komic and Langza.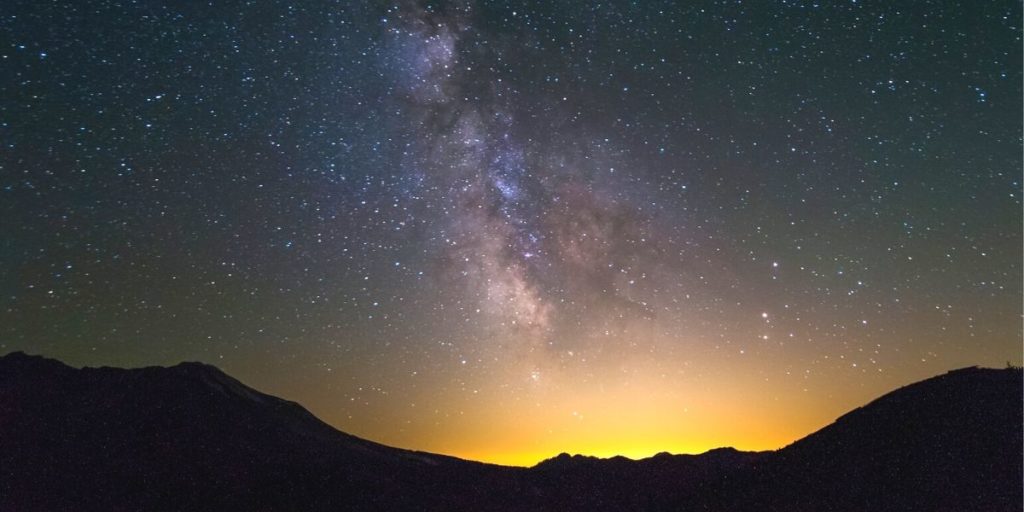 Just sit and enjoy billions of stars above you which is not less than a heaven. The dark hills around you and the star-studded sky is a once in a lifetime experience which must be witnessed on a trip to Spiti Valley.
Interact with the Locals
What can be better than knowing a place through the locals! The people of Spiti spend their time far away from the world most of the time of the year. There is zero interaction which makes this place even more interesting to know about.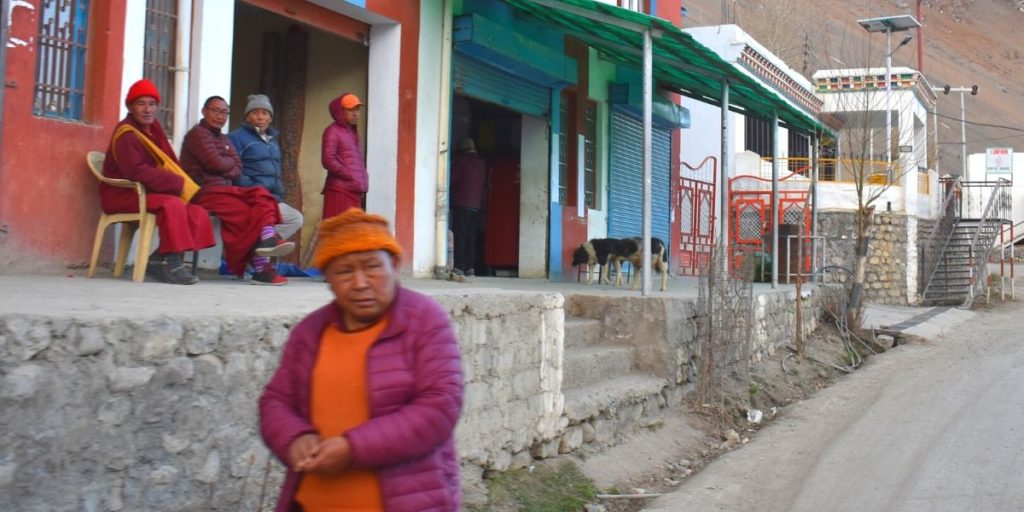 Talk to the locals which are indeed very kind and friendly, Know about the lifestyles the kind of culture they have and what they do at various times of the year. They have interesting stories to tell which are very lovely to hear.
Children here are very generous and love when tourists talk to them. Some of them are so kind they might invite you to try their cuisines. Not only with people, you can also talk to the monks who live in the monasteries. One would definitely love their interaction with the people of this valley.
Shopping at Kaza
People visiting the Spiti Valley have that stay at Kaza. Kaza is the sub-divisional headquarter of the Spiti Valley and has a great market. People love to shop from here as it is very popular amongst tourist.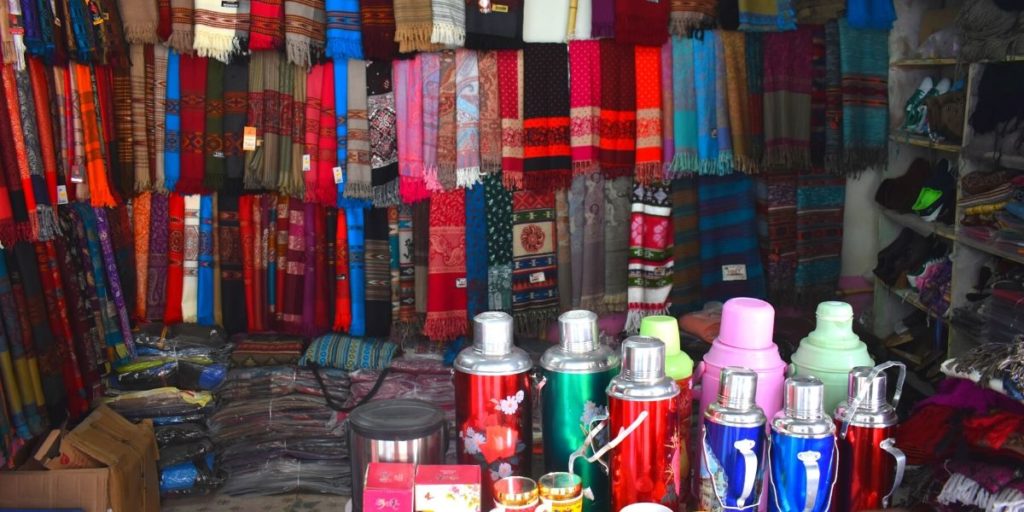 There are some of the most beautiful and unique Tibetan and Buddhist handicraft. You may also get to see human bone and skull sculptures painted in silver. There is a wide range of things that you can buy from here as a souvenir. Try taking different types of Handicrafts as there is a great variety to choose from.
Conclusion
These were some of the best things to do on a trip to Spiti. It has many more secrets which one must explore once in a lifetime. A trip full of so many shades is rare and this makes Spiti a wonderful place to visit. Have you made the list? You must! And return with a bag full of memories and experiences.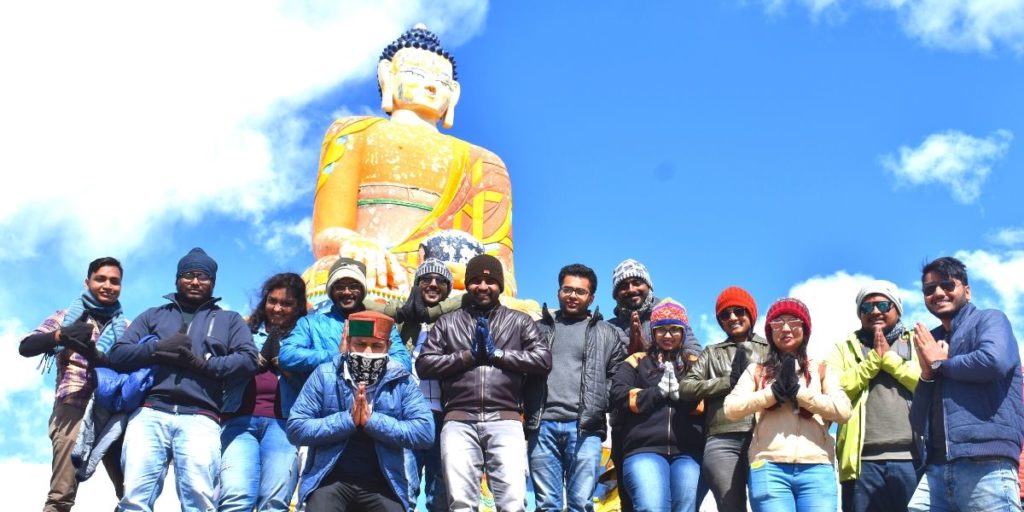 If you are interested to visit Spiti Valley, then you can contact us and you can also check out our Spiti Valley tour itinerary.