The importance of food will never come down in this world and it becomes more important to get the best food when you are on a trip. Traveling to the mountains can be tiring and thus a good cafe is indeed a necessity.
The mini-Israel in India, 'Kasol'' is a popular hippie destination that you must visit if you are a party freak. The hamlet is full of cafes and it gets a little confusing to choose one to get into. Here we are with a list of Cafes in Kasol serving a different kind of cuisines that will give you the Kasol vibes!
11. Sunshine Cafe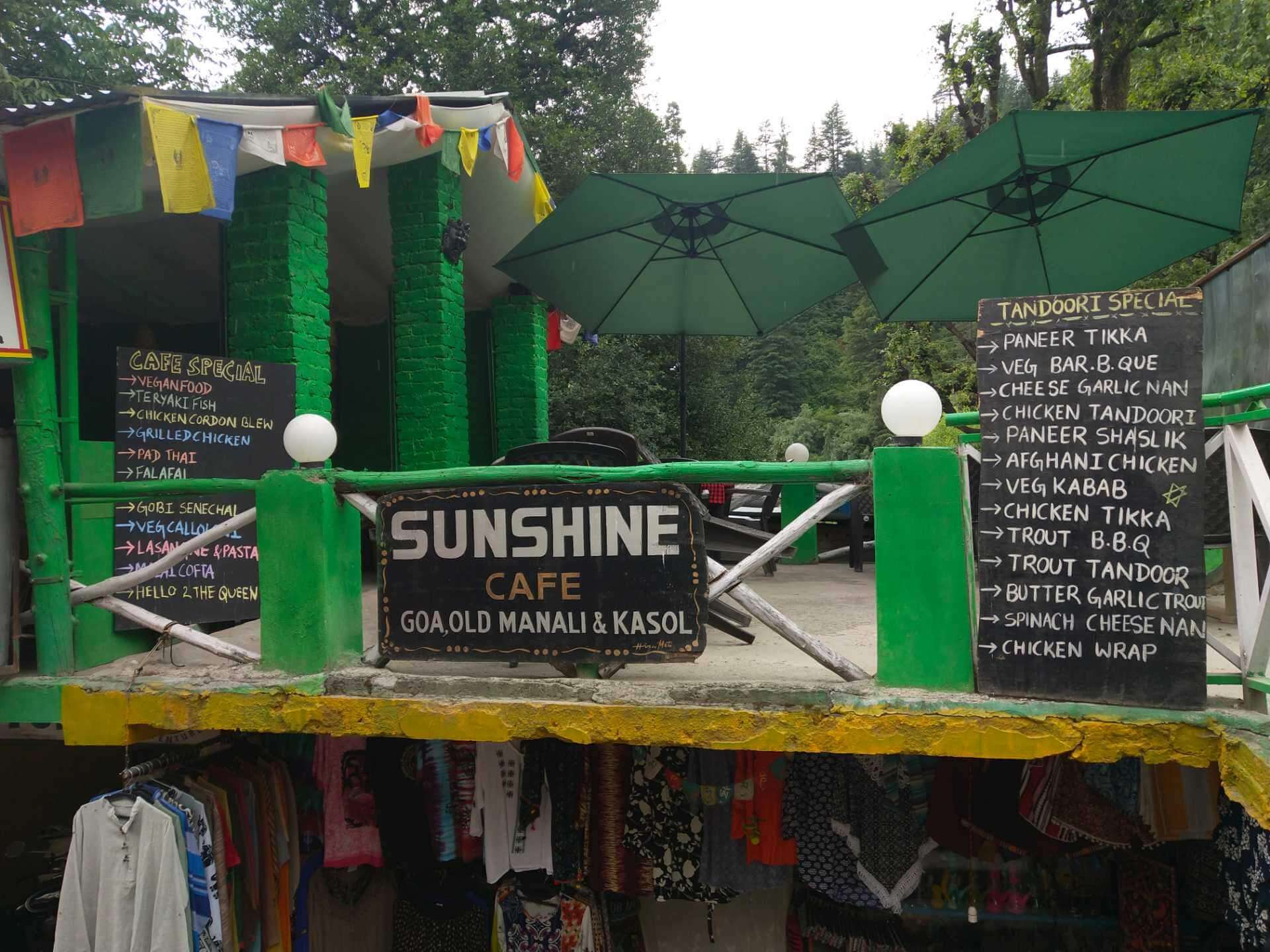 This is an amazing place with a variety of cuisines. All you get here are good vibes and good music. This is a lovely place to chill and relax while you satisfy your food craving. They also have a backyard lounge for live music and hookah.
They give complimentary desserts too! Some famous dishes are the Sunshine Burger, The Masala Trout and Lasagne. This place opens at 8.30 AM in the morning and closes at 1 AM.
10. The Rainbow Cafe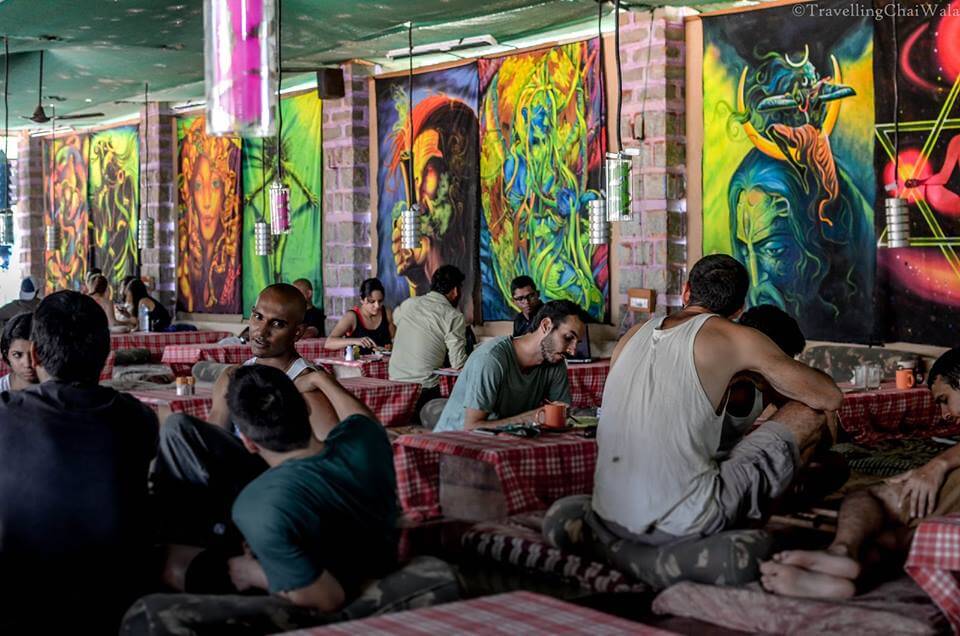 This cafe offers beautiful views of the mountains. They have both indoor and outdoor sitting. You will get here good live music performances. The staff is very cordial and the hospitality is nice. The food here is delicious, both Indian and Continental prices are little high but totally worth the place. This place remains open all the time, so you can come and visit it anytime and any day.
9. Mama Cafe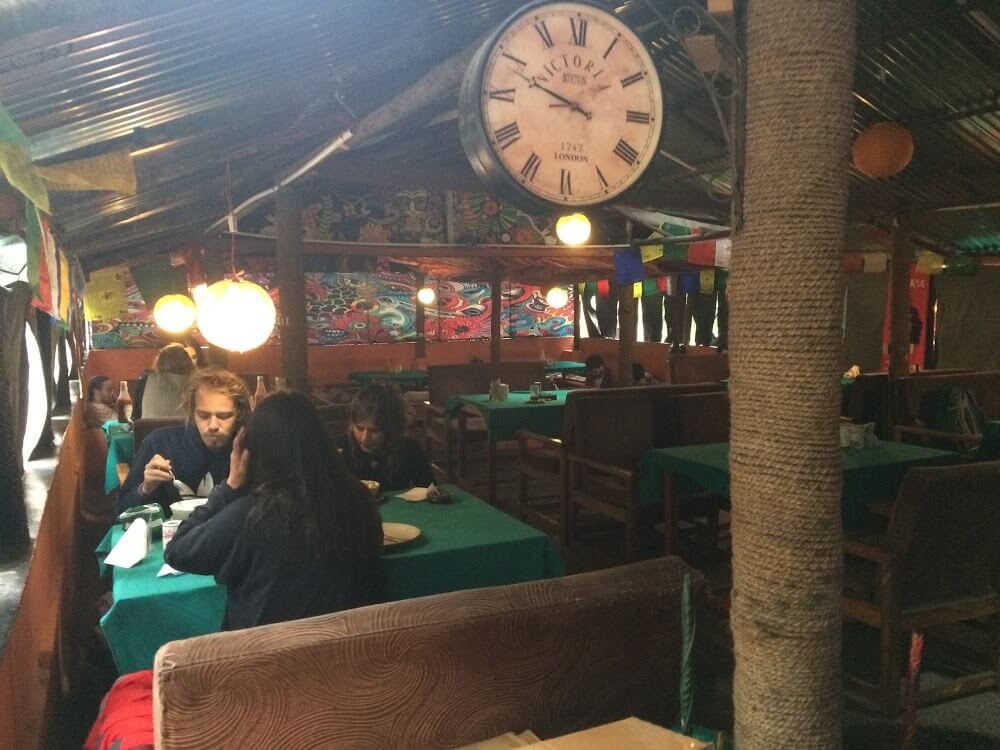 This place is the most lively place in Kasol with many people visiting this place. You will get the extreme Kasol vibes here. The staff is very friendly and the food here is of reasonable cost. It is one of the best cafes for Israeli meals and finger-licking food.
They have attractive artistic paintings on their walls with a pool table where you can spend a good time with your friends or even solo. Their Pizza and Chilly Cheese Toast are must-try here.
8. Moon Dance Cafe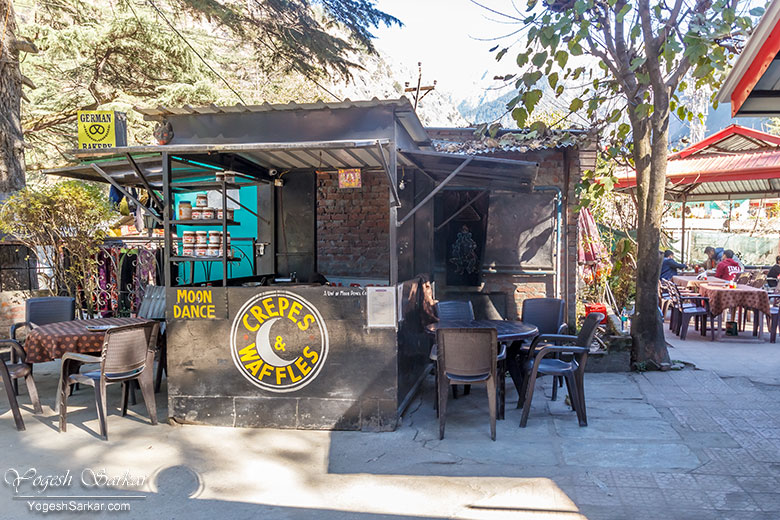 It is one of the most popular cafes in Kasol because of both, its ambience and deliciously good food! They have both indoor and outdoor sitting. The outdoor seatings are cool and quite relaxing on a cool, breezy yet sunny morning. Location is near the bridge and is easily accessible and therefore this place remains crowded. They serve a great variety of scrumptious food like Italian, Indian food, Fast food, and Israeli Cuisines too. It opens at 9 AM and closes at 10.30 PM. They have excellent breakfast and bakery items. This place is a must-visit when you are in Kasol!
7. Woodrose Cafe and Camps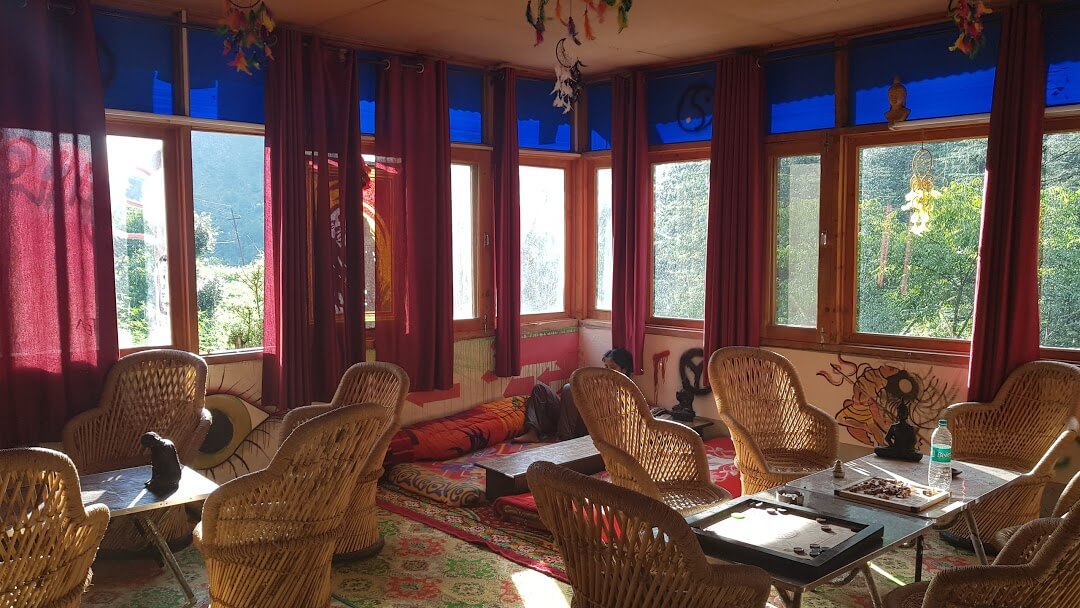 This cafe lies on the way to Manikaran and is the last cafe in Kasol. This place lies away from the bustle of the kasol town and the one. It serves great food and has good music. A place where you can enjoy the serenity. They offer tents on rents. Camping away in this peaceful atmosphere is total bliss! This place opens at 10 AM and gets close early at 8 PM.
6. Art Cafe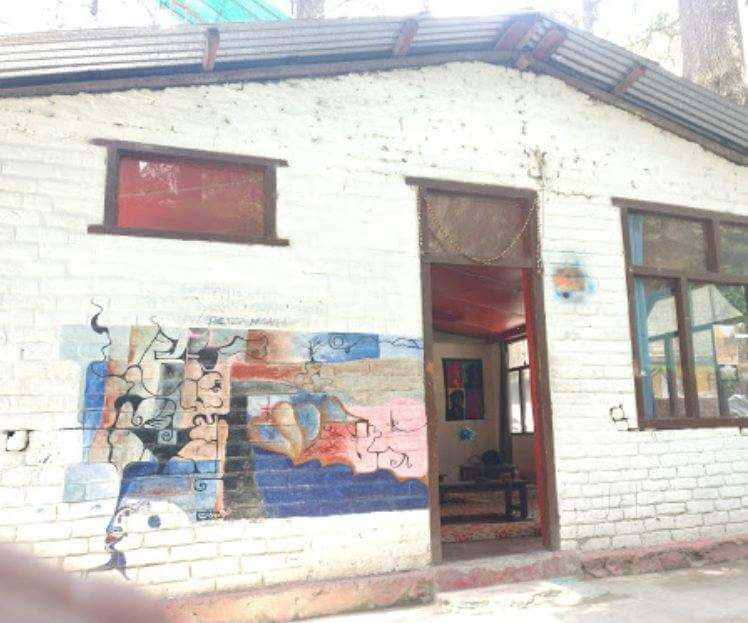 The location of this place is the most convincing point of coming here, of course, with the tasty meals they serve here! Located amidst the pine trees forest and far from any kind of noises, enjoy here the natural beauty of Himalayas!
People here are friendly and even the ambiance of this place gives you a homely feel. They have the comfiest sitting arrangement and even their rooms are of reasonable prices. They remain open from 8 AM to 10 PM, do visit it once if you are in Kasol and looking for the best food at reasonable prices.
5. River View Cafe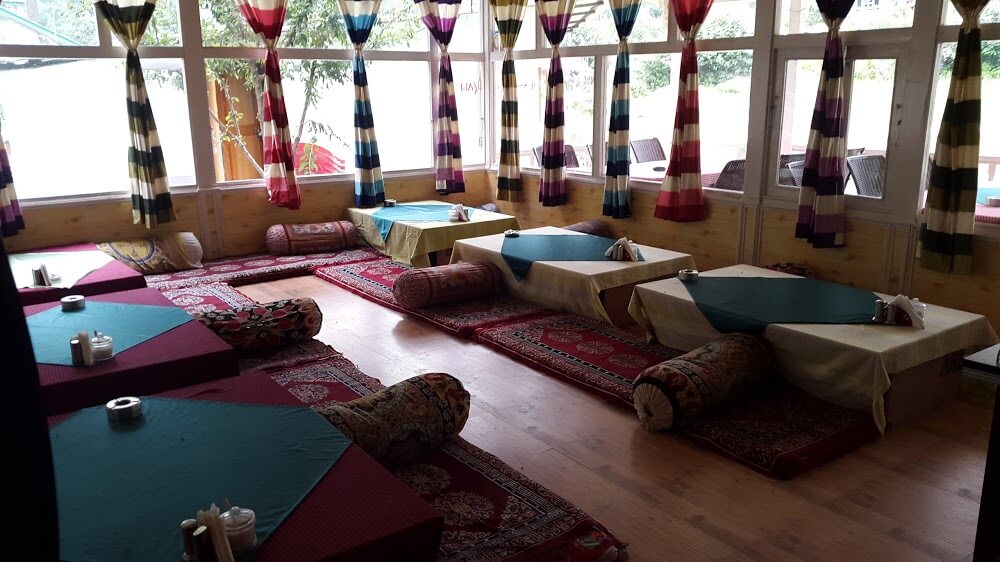 This is one of the best cafes in Kasol to enjoy good food with an awesome view of the Parvati valley. It is just a walking distance from the main road and has both indoor and outdoor sitting. This place is very clean and will make you feel relaxed listening to the soothing sound of the flowing river.
The staff and their services are very professional. Food is great and pocket-friendly. Be it North Indian food or continental, they are perfect in all the way! Your visit to Kasol is incomplete if you haven't been here. They open at 8 AM in the morning and closes at 11 PM.
4. The Evergreen Cafe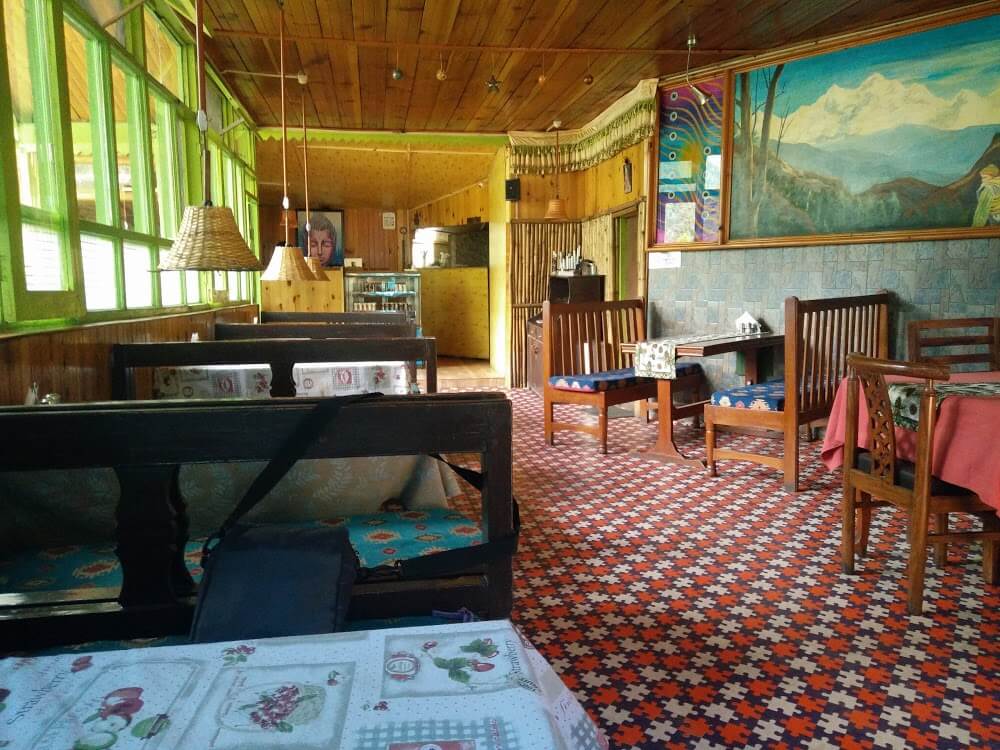 This place falls on the main road to Manikaran and has the best scenic views and bohemian interiors. This place offers Yummy Pizza, Lasagne, Turkish Kababs, Lamb and Chicken dishes. They also serve good Israeli Cuisines.
They have both tables sitting or floor sitting where you can comfortably sit on. This place is crowded throughout the year. They play trance music and the vibes here is comfy and cool. This place opens for 12 hours a day that is from 11 AM to 11 PM. It is a must-visit restaurant for special Israeli dishes in Kasol.
3. Jim Morrison Cafe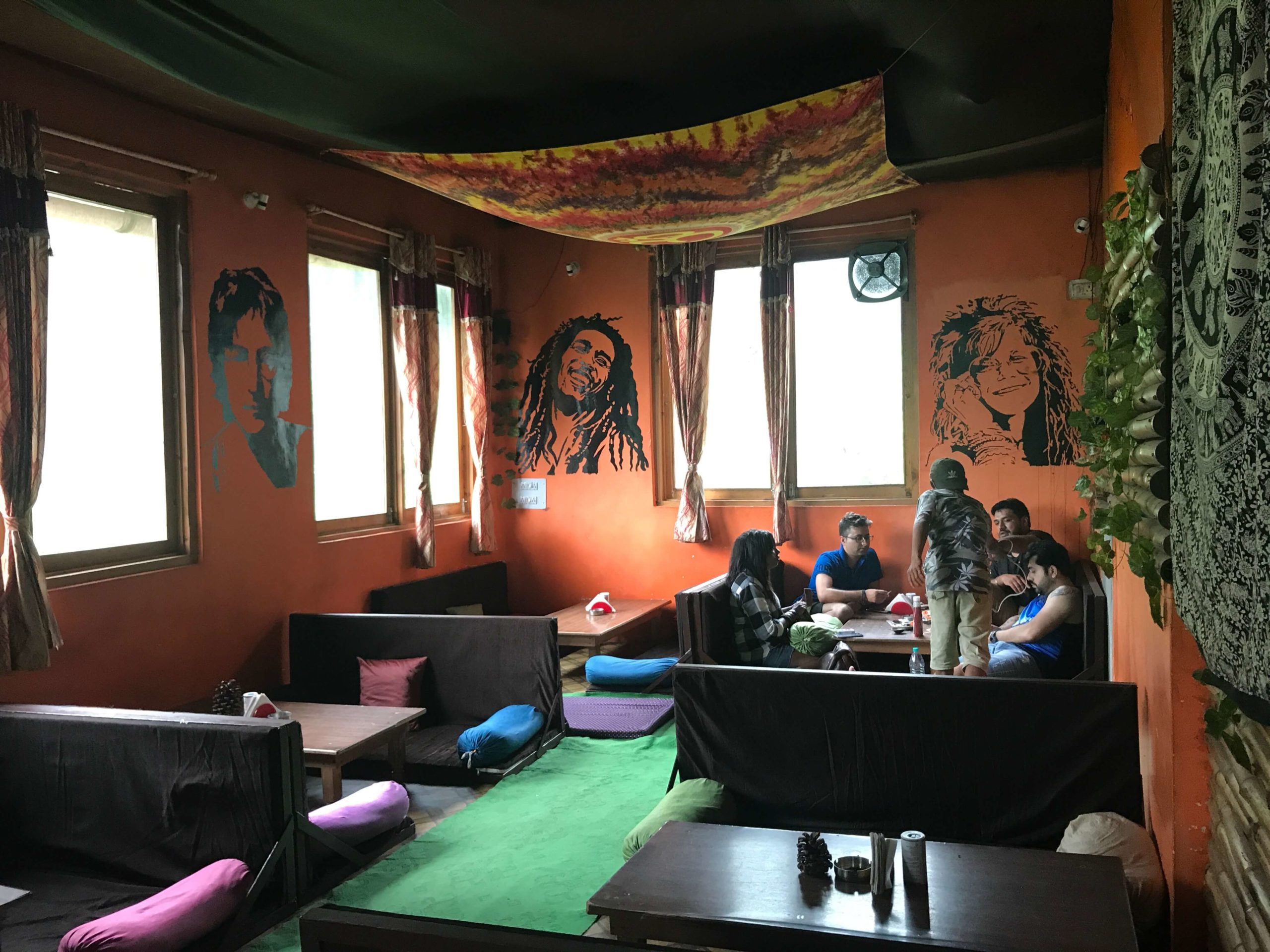 The coolest and most comfortable cafe in Kasol. You got to climb up a rocky road for a few hundred meters from the main road to reach here but it's worth every effort. The interior of this place is subtle and cosy. They play some very soothing music too. Only vegetarian food is available here but each item is so delicious that you would love it.
The prices are reasonable and would not make a hole in your pocket. They play movies every night at 8 PM, so if your plan is to spend some pleasant time with good food, then make a visit. They close at 10.30 PM and open back at 10.30 AM. Their must-try items include Shakes and Waffles.
2. Buddha Place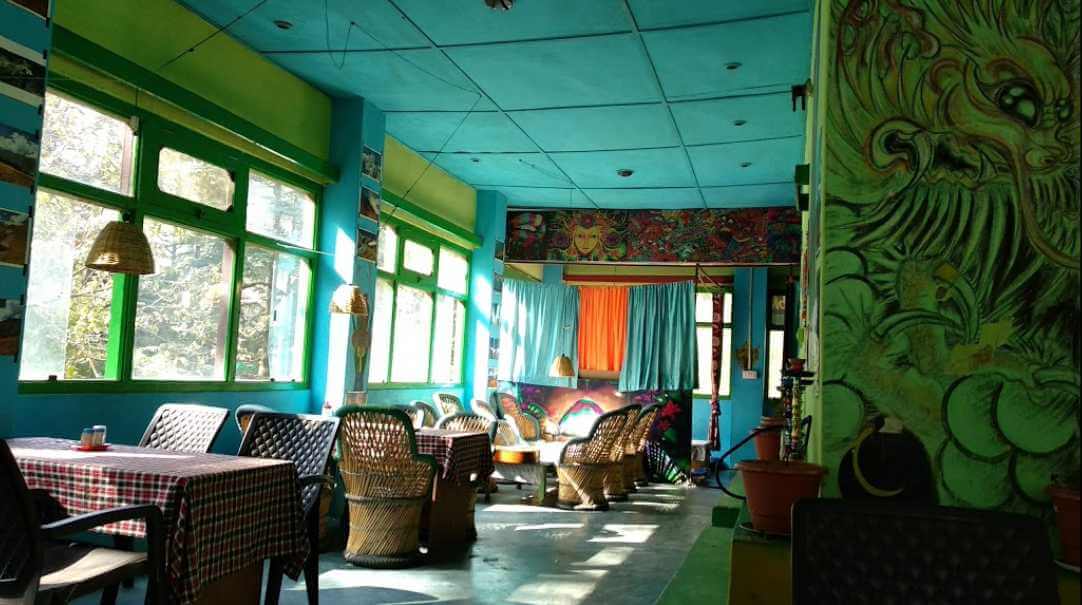 A beautiful place on the riverside in Kasol covered with tall trees. The rushing sound of water gives you peaceful vibes and there is awesome music to chill out! The food here is delicious but with limited options. Also, this place may seem to you a bit costly but the ambiance is totally worth it! This place remains open in all seasons.
Its nightlife is a must to be experienced. The most famous cuisines here is Coffee, Maggie, and Nutella Banana Crepe. You can also try the Hash Brownies if you are in a mood. This place remains open from 10 AM to 10 PM. Visit to have the best views and time!
1. Stone Garden Cafe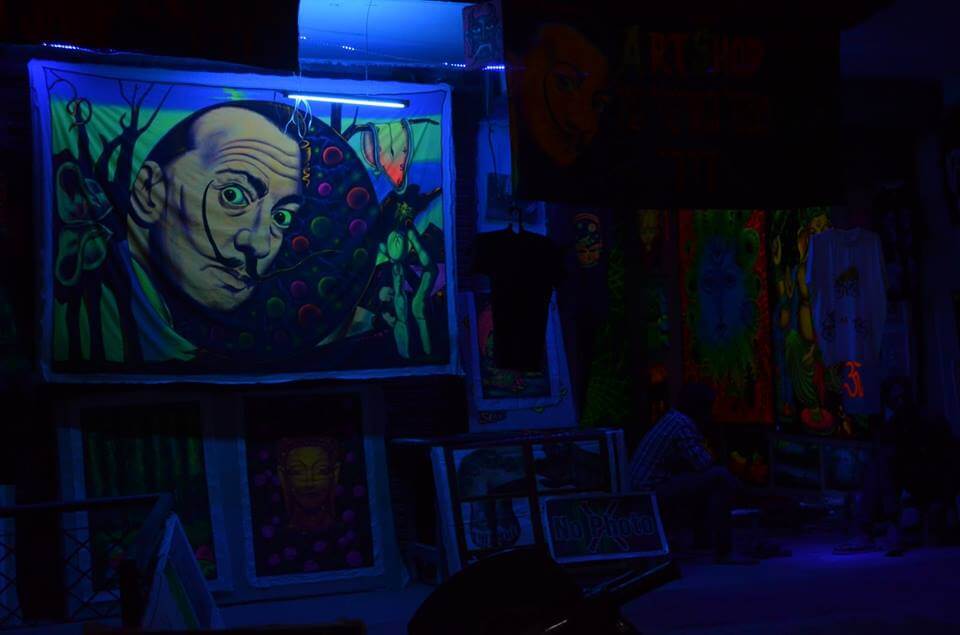 This place is a perfect place for those who like having fun like crazy. Here you will find throbbing music with great art on the walls. Here you will find the most comforting homely feeling along with crazy music vibes. The owner of this place is very friendly.
This place starts attracting you towards it even if you pass by it and once you enter, you would not want to visit any other place as no one matches their level of celebration! They have Indian as well as delicious Israeli cuisines.
Even if you are not a party freak, this place will make you one. Traveling to this hippie location is really fun and now you know which place to choose for your hunger cravings according to your type. Go into one and get absorbed in the Kasol vibes!